Mobilise to host digital transformation webinar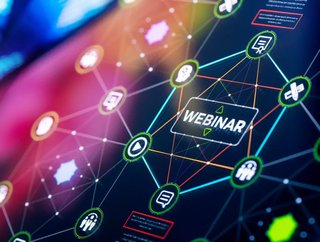 Telecom Mobilise, along with Oasis and ARIADNEXT, has announced it is hosting a webinar on digital transformation, inviting MNOs from across Europe
Three telecommunications software and solution providers will host a webinar on 10 November 2021 to discuss how telcos can enhance their digital transformation. Aimed at mobile network operators (MNOs) and mobile virtual network operators (MVNOs) across Europe, the webinar will be hosted by industry leaders Mobilise, Oasis Smart SIM, and ARIADNEXT. The webinar will be moderated by Tata Communications, a global digital ecosystem enabler.
As the moderator, Tata Communications will set the context by launching the dialogue on how digital transformation in telecoms can address the digital-first demands of the consumers. Speakers will then present three use cases that address these demands while highlighting the most common mistakes concerning eSIM that negatively impact telco's digital transformation success and the steps that they should take to prevent this. Each of the presenting companies specialise in an element of telecoms' digital transformation.
Digitalising operations is becoming increasingly relevant for service providers looking to keep up with customer expectations. The pandemic has increased reliance on telecoms for working, socialising, and everything in between. This has raised customer expectations of their service provider — now, consumers are demanding greater flexibility, transparency, and simplicity, Mobilise said in a statement.
The latest report from Capgemini has revealed that 70% of customers are influenced by the quality of a telco's digital customer experience when selecting a mobile operator. Today digitalisation is a must for telecom operators and eSIM offers the necessary means to improve, Mobilise said. 
What do the telecoms companies provide and what will they discuss at the event?
ARIADNEXT focuses on remote identity verification software, while Oasis Smart SIM develops SIM and embedded SIM (eSIM) deployment technology, and Mobilise offers a white-labelled digital platform designed to empower operators to offer a seamless digital experience to telco customers.
Pascal Decaux, business developer at ARIADNEXT will present on fraud prevention, Jonathan Kendall, CCO at Oasis Smart SIM will explore eSIM deployment best practice and Hamish White, CEO of Mobilise will focus on digital user experience and customer onboarding. The webinar will be moderated by Dejan Rasuo, Director, Strategic Partnership Lead at Tata Communications.
"The digital transformation of the telecommunications industry is crucial to meeting ever more demanding customer expectations," explained Hamish White, CEO of Mobilise. "It's imperative that telcos start their digital journey now to give their customers the digital experience that they crave, but it's also vital that they do it right.
"Data collated by Everest Group suggests that 78% of digital transformations fail to meet their business objectives. We are determined to change this for telecoms and believe that giving MNOs and MVNOs an insight into the common pitfalls and how to avoid them will be an important step in digitalising our industry," he added.
Jonathan Kendall, CCO of Oasis Smart SIM, said: "Traditional players and new digital native entrants' mobile services wanting to launch a digital brand must truly understand how to weave eSIM into the customer journey, a journey largely digital in the new world. They must anticipate the eSIM lifecycle from initial provisioning to end of life and all use-cases in between.
"Inability to make eSIM a "better" option than traditional SIM will not allow operators to harness the full potential of the technology and add friction and ultimately slow down digital transformation in mobile. We want to give them insights on how to do this transformation right."
The webinar will take place on 10 November 2021 at 11:00 a.m. UTC+1.