McKinsey execs praise rapid-response telecom industry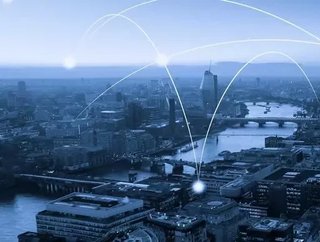 Experts from McKinsey have praised the global telecom sector response to COVID-19...
Partners at McKinsey, the US-based management consultancy giant, have said telecom companies globally have risen to the occasion in assisting businesses and communities during the global pandemic.
Referring to the impact COVID-19 has had on the industry, they said they believed telecommunications companies have now become far more central to people's lives, enabling them to work and socialise, even under extraordinary circumstances. 
Referring to the work-from-home directives issued across multiple nations, Senior Partner for McKinsey & Company, , explained; "Think about how many people had the need to work from home and to log into the system—videoconferencing has been booming; file sharing has been booming."
He cited Telecom Italia an example of industry resilience in a crisis, following its decision to relocate all 7,000 of its call-centre staff from business premises to work from home within a 72-hour period. The move kept the company running efficiently, maintained vital connectivity for users and meant staff could carry on working virtually uninterrupted.
, Partner at McKinsey & Company, named public health as another industry where telecoms proved vital, stepping up their performance to ensure vital services remained operational. 
She said, "For me, public health has been one of the key examples of how telecom operators have stepped up to the challenge and supported the transition. They have supported the creation of contagion heat maps. They've even partnered with organisations to create virtual clinics. The initiatives and measures that used to take months—for example, creating a partnership—are now taking just a couple of days or, maximum, a couple of weeks.
Increased services
Sauer-Sidor referred to the way companies adapt to a different working environment, requiring digital transformations that were only made possible by the cooperation of state-of-the-art telecom networks. She said, "Businesses are currently working differently, and this requires new products and a new sales-and-service model to support the digitisation of multiple industries. This includes a faster shift to the cloud, as well as to an as-a-service model. We see a much greater demand for both artificial intelligence and automation services."
Referring to the shift to 5G, Nattermann believes the swift digital transformation of global businesses has led to an acceleration in 5G projects being implemented – a move which will revolutionise the telecom industry worldwide.
He said, "Increasingly, people are realising the strong value of not just a broadband connection but a very viable, robust, and resilient broadband connection. They're willing to pay more for fibre optics than they were before. So, I think there's an opportunity to upgrade from plain old connectivity and move to 5G—consumers potentially being willing to pay a premium for 5G, almost as an insurance policy."
Nattermann believes the need for enterprises to increase connectivity with their workforce and customers has become paramount – and the resulting demand will be a "lucrative" prospect for telecom companies, who will make profitable returns as a result.
Sauer-Sidor agreed, saying telecom operators have begun to explore expanded services that offer higher bandwidth to serve entertainment services, retail commerce and more. 
A bright future
Both Sauer-Sidor and Nattermann commented on corporate social responsibility as a primary aim for operators to work towards. They referred to greater work being done in the areas of cybersecurity so that working from home remotely remains safe and secure.  
Nattermann referenced the development of new software applications to assist with the fight against COVID-19 transmissions, saying, "How do we create new applications that allow safer home working but also allow tracking and tracing of infections to limit the spread of the virus? How do we allow for more effective remote learning? How do we enable students in very remote areas to have the same level of access to high-end education as people in metropolitan areas? These types of things, I think, are potential expansion opportunities for telcos."
Meanwhile, Sauer-Sidor believes telecoms are increasingly responsible for social pastimes and activities essential to everyday life, like entertainment and education and these areas will undergo significant development in coming years. 
She added, "Things that we've never imagined before: virtual visits to museums, virtual tastings—basically, a virtual way of living that has not been possible before. Above all, telecom operators need to think about the future: the future role that they want to play in society, within their communities, and also within their ecosystems."