Lumen to sell Latin American business to Stonepeak Partners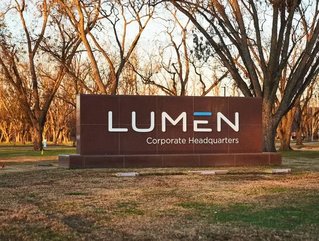 Lumen Technologies, a telecommunications company, is selling its Latin American business to private equity firm Stonepeak Partners in a deal worth US$2.7bn
Telecommunications company Lumen Technologies has announced it will sell its Latin American network services to the private equity firm Stonepeak Partners. The deal will be worth US$2.7bn.
Forming a strategic partnership with the New LATAM Company, Lumen says will continue to serve the needs of its customers in the North America, EMEA, and APAC regions. The collaboration includes reselling and network arrangements that leverage both company's data centres, fibre footprints, and other network assets.
Lumen's current Latin American leadership team will remain part of the new company and will be led by Hector Alonso, President of Lumen Latin America. Talking about the deal between the two companies, Jeff Storey, President and CEO of Lumen, said: "This transaction unlocks value for our shareholders while allowing us to maintain our global presence through our strategic relationship with the New LATAM Company. 
"This transaction allows Lumen to focus investments in key areas of the business to drive future growth while providing flexibility for our capital allocation strategy," he added. 
As soon as the transaction is finalised, Lumen's customers will either work directly with the New LATAM company or through its strategic Lumen partnership. The sale is expected to close in the first half of next year. 
The AT&T-Grupo Werthein sale 
AT&T announced last week that it would sell its Latin American DirecTV business unit, Vrio Corp to the Argentinian investment group, Grupo Werthein. The transaction follows a US$4.6bn impairment charge. 
Vrio, a digital entertainment services company, has 10.3mn subscribers across 11 countries in Latin America and the Caribbean. It provides live and on-demand video services via DirecTV Latin America, SKY Brasil, and DirecTV GO. 
"This transaction will further allow us to sharpen our focus on investing in connectivity for customers," said Lori Lee, CEO of AT&T Latin America, in a press statement. "We remain committed to Latin America through our wireless business in Mexico and services for multinational corporations operating in the region," Lee added.