IBM to offer Verzion and Telefonica 5G and AI services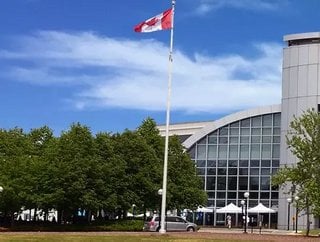 IBM is to offer telecom operators Verizon and Telefonica new services including artificial intelligence (AI) and 5G
IBM has announced it is to offer new services including artificial intelligence (AI) and 5G to the telecom operators Verizon and Telefonica. Using technology purchased from the software firm, Red Hat, the company says it will provide the operators with "cloud services to run their networks and assist them in selling products tailored to customers".
Commenting on the service offerings, Steve Canepa, IBM's General Manager for communications business, said: "We see this as an existential moment for telco operators with 5G: architecturally, they're looking to gain more control on their platforms and rethink their network as a digital world rather than a structured physical model". 
Darell Jordan-Smith, Vice President of Red Hat, said: "It's a disruptive time in this particular market segment, telcos are trying to position themselves as the destination for services like augmented reality, machine learning, and AI". 
So far, IBM has offered AI services to Telefonica as the two companies have jointly created a virtual assistant that aims to remove "friction points" in the business, such as long waiting times. The AI technology achieves this by automating the handling of frequently asked questions (FAQs) as well as tasks such as billing. 
Race to monetise 5G and edge is "heating up", according to IBM survey
In a recent survey conducted by IBM highlighting the relationship between telecom CEOs hyperscalers, it was discovered that there is increasing pressure on Communications Service Providers (CSPs) to restructure their business models in a way that will allow them to monetize 5G and edge capabilities. 
Craig Wilson, Vice President for the Global Telecommunications Industry at IBM, said: "Three quarters of those surveyed feel that they need to work with hyperscalers, but also feel they are at a critical decision point because, right now, the hyperscalers are the ones capturing a lot of the value from these partnerships". 
In addition, 71% of telco CEOs surveyed said cloud computing is a core technology to help deliver results over the next two to three years, while 61% feel similarly about 5G. However, 74% said that partnering with webscale companies, including hyperscalers, for 5G-enabled edge computing would mostly benefit the strategic interests of webscalers.  
Wilson continued: "91% of top performers expect to continue to outperform in the industry for the next five years and they expect to do that as a result of building hybrid cloud business platforms built to optimize edge computing and 5G". 
On the other hand, half of the high-performing CSPs believe it's important to "become strategic cloud platforms blending a diverse partner ecosystem", while 59% agree they must become secure clouds infused with AI and automation. 
IBM says it expects unprecedented 5G hypergrowth to begin "around mid-decade", and that the decisions made by Communications Service Providers today will affect their ability to fight against their cloud-native competition.
Image: IBM.