Huawei to shore up smartphone business with patent royalties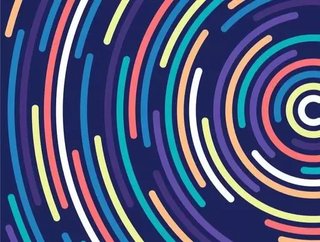 As global sanctions throw its position as a global smartphone player into question, Huawei may turn to patent royalties as a way to boost revenues...
Chinese technology giant may be about to start using its extensive patent library to boost its income, as ongoing sanctions continue to shrink its revenues overseas - while and other Chinese brands puts the squeeze on their position in the domestic market.
Earlier this week, that Huawei plans to start charging smartphone manufacturers royalty fees to use its patented 5G technology in their devices. 
The move could open up a new principal revenue stream for the beleaguered Chinese firm, as ongoing sanctions by the US, , Australia and other nations effectively lock Huawei out of their 5G networks. 
Luckily for Huawei, it's a lot easier for governments to than its intellectual property (IP). As 5G tech has developed over the past few years, the world's major tech firms have developed a set of global standards to allow 5G devices to interact with each other and generally function as part of the wider telecommunications ecosystem. 
While other key players in the telecom space, like Qualcomm, Nokia and Ericsson, hold significant numbers of royalties in their own right, Huawei is far and away the industry leader for patents filed and held. 
In 2020, Huawei ranked first in the world for number of patents filed by a single enterprise, with 3,898 applications, leaving Qualcomm (which filed 2,442) and ZTE (2,155) in a distant second and third. 
At a session of congress, China's Prime Minister, Li Keqiang, said that "China should improve its protection and application of intellectual property," adding that "communications and technology companies agree that protecting innovation and intellectual property is essential in further developing the smartphone industry, and patent plays a hugely important role in the development of smartphone manufacturers, and is the basis for transnational enterprises to lead in innovation and achieve growth."  
With its smartphone business , Huawei - which so far hasn't been particularly litigious when it comes to enforcing patent claims - could be about to change its strategy. The company is reportedly planning to charge royalties to smartphone makers like Apple and Samsung for the use of its patented IP in their devices. 
Huawei is planning to charge less for its royalties than its European competitors, however. Individual royalty payments will be capped at $2.50 for 5G phones, which is less than the current rates charged by Nokia. 
Huawei is clearly hoping that the sheer volume of patents that it can claim royalties against (the firm currently has 3,007 declared 5G patent families, the most of any company worldwide, around 18.3% of which are estimated to be standard essential patents (SEPs), which means they're more or less essential to anyone looking to make a modern smartphone) will allow it to capitalise on large scale low-cost payments, rather than gouging companies for a smaller number of applications.  
Huawei itself estimates tha, between 2019 and 2021, its patent licensing business pulled in around $1.2bn in revenue. If selling its IP is to replace the company's phone business, we can expect to see that figure rise sharply over the coming years.