Is Huawei about to throw in the smartphone towel for good?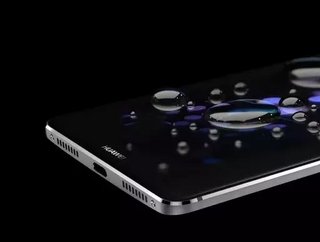 Chinese tech giant Huawei might be in talks to sell off its premium smartphone brands, just months after offloading its budget Honor line...
Huawei might be about to get out of the smartphone business forever.
Just two months after the sale of its to an independent consortium, the beleaguered Chinese tech giant is to sell off its as well. 
Two people inside Huawei's supply chain confirmed to a Reuters journalist on Monday that the company's executive team is in the early stages of talks to offload the company's remaining smartphone brands, which would see Huawei go from its position as to exiting the market altogether. 
Still in the game?
Huawei itself is officially denying what it calls, "unsubstantiated rumors circulating regarding the possible sale of our flagship smartphone brands." In an email to Light Reading, the company's spokesperson continued, adding that, "There is no merit to these rumors whatsoever. Huawei has no such plan. We remain fully committed to our smartphone business, and will continue to deliver world-leading products and experiences for consumers around the world."
Despite protestations, some experts have argued that the writing has been on the wall for some time now. US sanctions have prevented Huawei devices from hosting Google applications, and have created severe pain points in the company's supply chain, as the flow of chipsets from Qualcomm was cut off and the company's own manufacturing capabilities couldn't stand up to demand. 
Earlier this month, a report from TrendForce predicted that, while global smartphone sales would rebound in 2021, , dropping from third to seventh place in the global rankings of smartphone vendors. 
One of the more compelling reasons why this rumour might be false is the fact that Huawei has been investing heavily into its own semiconductor manufacturing capabilities, pouring billions into a new manufacturing plant in Shanghai. However, it may be too little too late, potentially signaling Huawei's shift towards an OEM role rather than a global handset brand. 
Who's buying?
The insiders who broke the story to Reuters couldn't reveal any information as to the expected price tag Huawei might be about to put on its two flagship brands. It's also unclear whether or not anyone will be interested in buying the brands, given their high price tags and controversial reputation. 
However, Honor has shown some early successes as an independent company, which might point towards a path to profitability, should the Mate and P brands end up with a new, Huawei-free owner. 
The company's mid-range line of Honor phones sold for an undisclosed amount to a Chinese consortium operating under the name Shenzhen Zhixin New Information Technology. While the exact price tag was never made public, an earlier offer of $15.2bn from rival consortium Digital China was rejected in early November, which could point to an approximate valuation of the deal. 
Under its (sort of) new management, Honor has already reestablished partnerships with Intel and Qualcomm, assuring the supply of mid-range and budget chipsets for its devices. 
As premium brands, Mate and P would likely sell for even more than Honor. Ensuring that the brands' new owner could also reinstate their relationship with US chipmakers would be a crucial step in charting a course back to profitability.