How to ensure digital inclusion is a joint venture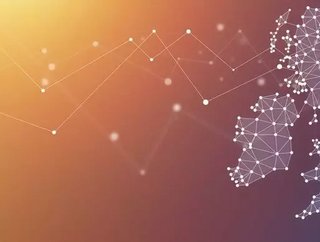 From "not spots" to shared rural networks, Jamie Hayes, Mobile Network Operators Director at BT Wholesale, looks at the future of the UK's digital divid...
It's been more than six years since the Government published its , aimed at equipping everyone across the country with the skills needed to use the internet. But inclusion starts with access, and with some parts of the UK remaining partial or total mobile "not spots", an issue for rural areas in particular, we need to see coverage further improved to prevent a 'digital divide.' 
Addressing this requires mobile network operators (MNOs) to consider not just where their deployments make the most economic sense, but also where they make social sense, providing connectivity for good and supporting modern communities. 
Collaboration is also key to this. Working with and listening to national government, local councils and boroughs, and the communities themselves, is vital to ensure deployments are driving benefits for everyday users. But it needs all four of the UK's MNOs to work together to continually improve the country's connectivity and ensure everyone has better digital access, no matter where they live. 
Of course, collaboration isn't only a private sector matter. Many public sector projects, such as new housing, rail, road and maritime connectivity, are in the purview of government, so mobile infrastructure must be a real consideration for those re-building Britain. No one wants a home, office or transport link without great connectivity.
Bringing connectivity to rural areas
According to the , a combination of prohibitive costs, low revenue and complex logistics means MNOs will often struggle to justify a new deployment for mobile connectivity in rural areas. In simple terms, the investment required to deliver consistent coverage in these locations can massively outweigh the revenue it generates. This makes deployment decisions harder and, even if the deployment goes ahead, the delivery can take a lot of time, meaning coverage remains poor for longer. 
In 2020, in what's believed to be a world first, the UK Government and the four mobile network operators proposed the , a £1bn deal designed to significantly reduce the problem of mobile partial and total not-spots, promising to deliver a combined 95 percent connectivity across the whole geography of the UK by the middle of the decade. A joint venture between BT's mobile network, EE, O2, Three and Vodafone, the Shared Rural Network would see the four MNOs invest in vastly improving the reach of their networks, closing many partial not spots and providing new coverage to an additional 280,000 premises and 16,000 km of roads. 
Under the terms of the deal, the four networks will collectively invest over £500 million to close almost all of the country's existing partial not spots – those areas in which there is currently only coverage from at least one, but not all, operators. The Government will invest a further £500 million to eliminate additional total not-spots, in which there's currently no coverage at all, and which haven't to date proved commercially viable for the MNOs. 
Digital minister Matt Warman said that he was "delighted to see major progress being made to banish 'not spots' of poor or patchy mobile coverage," and that the new infrastructure would "unlock the potential of rural communities in all four nations and offer greater choice of fast and reliable 4G services."
Fibre to the Tower
While the joint initiative is now underway, the foundation for mobile collaboration was actually laid over two decades ago, with network sharing of passive and some active infrastructure across two ambitious and ground-breaking UK entities, Mobile Broadband Network Limited and Cornerstone. Each of those laid out de facto standards for shared access equipment and solutions in the UK at the time. 
But customer demands accelerate, and one possible solution that MNOs employ today is to invest in neutral towers. Built and owned by a third-party tower company, these host towers are connected by fibre to the fastest, most reliable local network and often used by all four MNOs, who, by sharing some of the costs between them, are able to deliver their respective services to a particular area more cheaply than building their own infrastructure. Not only does it improve the breadth of connectivity but, importantly, customers receive a wider choice of networks. 
Improving urban connectivity
When it comes to urban planning challenges, since its original draft more than 20 years ago, the Joint Operators Technical Specification (JOTS) document has evolved to include GSM, UMTS and LTE and stands as a reference and a framework covering the design and test requirements (non-commercial) of indoor Distributed Antenna Systems (DAS). This is important when you consider that mobile not spots aren't just limited to rural areas. Although they enjoy better coverage overall, even urban mobile users can experience connectivity issues, particularly when they're indoors. 
Providing adequate coverage within every building can be expensive, though. What's more, connectivity contracts for indoor public spaces, such as supermarkets, tend to be issued to a single MNO. After all, the companies managing these buildings are unlikely to invest more than they need to ensure that all networks are represented, and landlords of multiple-occupancy buildings are hesitant to install several boxes to enable network coverage for each operator, tenant, or user. Whatever the reasoning, the result is unhappy end-customers who can't get online as they expect. 
The solution is neutral hosts. Bringing all four UK MNOs into one or two shared, neutrally hosted radio units within a building will provide coverage on all networks, ensuring all end-users have the consistent access they expect, and encouraging them to stay in the premise longer and spend more money whilst they're there. Think about all the customers who can check recipes online to pick up extra items on the fly in supermarkets, for instance.  
Neutral host solutions are currently still being fitted retrospectively into buildings but as they become the norm and appear on more RFPs, and are understood more deeply by IT and Facilities Managers – just as old machine equipment rooms and contact centre PBXs have been in the past – they will eventually be built into the very fabric of buildings Indoor not spots will become a thing of the past. 
Closing the connectivity gap
According to , the unique 4G coverage delivered by each of the four MNOs ranges between 79 percent (Three) and 85 percent (EE) of UK geography, and taken together, 91 percent of the UK has 4G coverage from at least one operator, with the Shared Rural Network programme set to extend these figures. However, looking indoors, some premises still can't access good 4G coverage, and it's now more important than ever to address this.
The last year has demonstrated the importance of digital inclusion – for work, for education, and just for staying connected during lockdown. But, whether it's rural or urban, digital inclusion is the consequence of collaboration between operators, government – both national and local – and the communities that need the coverage most.
The Government and the UK's four main MNOs have taken important steps to greater digital inclusion and, with the implementation of neutral, shared towers and indoor hosts, the country can move nearer toward closing the connectivity gap.