How can we combat data waste?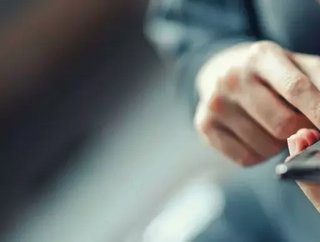 As the pandemic creates a shift in the ways we use and consume data, more and more of the connectivity we pay to use is going to waste...
In the UK, it's estimated that Brits waste, on average, 14 GB of data each month. New research from conducted in February found that 44% of UK mobile customers with both SIM-only and standard contracts have a monthly data allowance in excess of 10 GB (including those with unlimited data). 
However, the research also found that, on average, 47% of respondents use less than 3 GB of their allotted data each month, and 72% use no more than 5 GB. 
This trend of customers leaving data on the table (some contracts do grant users rollover data, but this far from the norm and rollover data is often capped at a fixed amount) has been exacerbated by the pandemic, which has seen people stay at home more, and therefore be more likely to rely on their wireless connections, rather than mobile data. 
According to Hamse Yusuf, a blogger for Which?, "since we've been spending more time at home, the amount of data going unused each month has increased – by 4 GB per month on average." 
As the pandemic continues to affect consumer behaviour, creating a shift in the ways in which we consume data on our mobile devices, data wastage is increasingly becoming a drain on consumers' wallets, something that's felt especially keenly during times when more people are experiencing economic uncertainty than ever. 
Data as currency?
One way in which mobile network operators can help their customers get more out of their data is through rollover data schemes. However, although this turns a customer's data bill into less of a sunk cost, consumers are still losing a large degree of liquidity by paying into a phone bill. 
This week, Fillipino telecom carrier, Globe, announced a new scheme to help customers maintain flexibility during the pandemic. The company is launching a Gigabits to Points program, which allows mobile and broadband customers to convert unused data into reward points. 
These points can then be spent to buy food, groceries, telco products and make donations to charity. This conversion of data to currency means, according to Globe, that no unused customer data goes to waste. 
In the Philippines, where the scheme is currently live, prepaid customers receive 1 point back for each Gigabyte rolled over, and postpaid customers get 10 points for a single Gigabyte. The points can then be spent at over 13,000 different stores, including Lazada, local delivery service GrabFood, and on Korean streaming platform Viu. 
"The impact of the pandemic in the country has been tremendous. So we reinvented the way Filipinos use their data because we believe now is the best time to help our customers who are already reeling from the crisis. This helps extend real value for what they pay for," commented Issa Guevarra-Cabreira, Globe's Deputy Chief Commercial Officer.
A data buyback scheme like this could be a way for carriers in the UK and beyond to help support their customers by reducing data wastage each month. The obvious next step is to link bank accounts directly to data consumption, effectively eliminating the need for users to pay for monthly packages, but rather just the data they use. Something along these lines would go a long way towards ending the rather antiquated idea of a monthly data allowance, which in practice works a lot more like a Starbucks giftcard than the utility bill that it is.