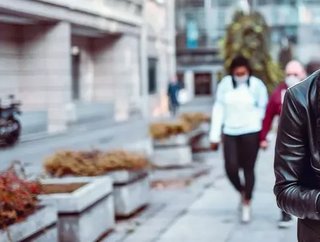 E-commerce, the digital economy and finding a way past COVID-19...
As the demand for digital services continues to grow, the 5G rollout continues, and the pandemic radically remolds consumer needs and behaviour, telecom companies may be poised to be the stewards of a new e-commerce boom.
New revenue streams, advertising channels and a reimagining of the purpose of e-commerce could mean that these telecom operators are poised to play a vital role in the global economy's recovery. In a recent report from McKinsey, co-authors , , and note that, "As economic players, business people cannot stand offstage, watching the action… The business ecosystem is evolving; those who resist will find themselves not only on the wrong side of history, but also at a competitive disadvantage." In order to ensure that the new normal allows both businesses and consumers to thrive, telecom operators have the opportunity to lead the charge in ensuring that e-commerce channels are not just a way for consumers and businesses to survive the pandemic, but to thrive in its aftermath. 
A tool for survival
In a report on , researchers at Deloitte note that, "We are seeing an acceleration that will lead to a new normal coming out of the crisis. While a short-term reaction is needed to survive, a long-term view will make winners." 
Focusing on the short term for now, e-commerce has been an essential tool in keeping both enterprises and individuals afloat over the past year. 
The establishment of global lockdowns and social distancing measures that took effect around mid-March had a profound effect on the digital economy as a whole. A recent report from the notes that the crisis accelerated an expansion of e-commerce towards new firms, customers and products, adding that e-commerce "has provided customers with access to a significant variety of products from the convenience and safety of their homes, and has enabled firms to continue operation in spite of contact restrictions and other confinement measures." 
, Group Head of AI Transformation at Malaysian telecom , agrees. "During lockdown, a lot of people who had previously not used e-commerce started to adopt it," he explains, adding that at the same time a large number of people who had previously used ecommerce channels solely for infrequent, expensive purchases like electronics, started using online channels to buy day to day commodities like groceries and pharmaceuticals. "There's been a huge movement towards buying essentials online," he adds. 
The e-commerce boom
Upon reflection, it's not really that surprising. In China, online shopping platforms like Alibaba benefited hugely from the 2003 SARS outbreak, which also forced huge numbers of people into quarantine. At the same time, established retailers began moving towards an online model. Deloitte's report notes that, "The SARS pandemic accelerated the behavioral change of the internet becoming the mass medium in China." 
During the COVID-19 pandemic, retail and food services sales between February and April 2020 fell by 7.7% compared to the same period in 2019. At the same time, sales for largely e-commerce based non-store retailers grew by 14.8% over the same period. In the UK, e-commerce's share of retail revenues rose from 20.3% in the first quarter of 2020, to 31.3% between the first and second quarter. 
The question is whether or not this trend will last beyond COVID-19. On the face of it, the easing of lockdowns and social distancing measures would be expected to once again reduce e-commerce spend as consumers are able to return to brick and mortar channels. However, the long-lasting effects of the SARS outbreak in China on the country's e-commerce sector tell a different story. As a result of a shock to the economy that a pandemic causes, online retailers suddenly find themselves having to fight even harder to win customers, even though the overall market share available to e-commerce vendors grows. Deloitte notes that "e-commerce players seeing a surge in volume will do everything in their power to retain their newly acquired customers through loyalty programs, subscription models, promotions, and expansion of the product range." A resultant explosion of new services, channels and elevated customer experiences could then be expected to permanently expand the e-commerce segment, even as the effects of the pandemic wane. 
Enter the telcos
There are a number of ways in which telecoms can and have been capitalising on the growth in e-commerce spurred by the pandemic. The first is better usage of the massive amounts of data that telecoms collect on a daily basis. 
, Founder and CEO of telecom-driven digital advertising firm (OTM), explains that, in comparison to the probabilistic cookie based data used by the majority of online advertisers like Google and Facebook, telecoms collect much richer and more valuable information. "First party deterministic telecom data can tell us a user's exact age, gender, location, how much money they've spent on their mobile device which gives a good indication of socio-economic class, handset type, operating system, and then sometimes even more granular data depending on the market," she explains. OTM has managed to harness this deterministic telecom data into its platform, achieving a 70% better response rate on its campaigns than Google and Facebook as a result. 
In addition to better data to target e-commerce campaigns, products and services, Trikalitis adds that mobile operators are starting to drive new advertising channels directly to their consumers. She adds that the growth in adoption of rich communication services (RCS) will allow telecoms to become far more effective digital advertising and commerce platforms, akin to popular OTT messaging and social media apps like Facebook and Instagram are today. 
This combination of new channels, data based revenue streams and the increase in e-commerce usage for daily essentials could have a profound and permanent effect on the size of the e-commerce industry, and it appears that telecoms are uniquely poised to capitalise on that growth, becoming facilitators and beneficiaries of the new normal. Reflecting on a recent survey for the United Nations Conference on Trade and Development, Secretary General Mukhisa Kituyi said: "The COVID-19 pandemic has accelerated the shift towards a more digital world. The changes we make now will have lasting effects as the world economy begins to recover."