Event Spotlight: Why 5G Matters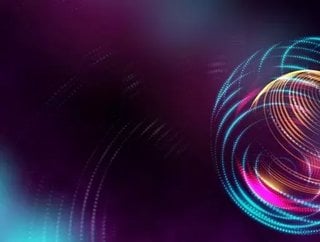 Meet the industry experts taking part in Mobile Magazine's Why 5G Matters Webinar on May 7...
As the global 5G rollout continues to take effect, the mobile telecommunications industry is looking for business models and monetisation strategies to make up for for the technology.
Many are looking to move beyond connectivity to develop new services that capitalise on 5G speeds, architectures, and data transfer capabilities.
In an upcoming, very special webinar, Mobile Magazine's Scott Birch will join industry experts from SAP, DigitalRoute, Verizon, and Deloitte examine the incredible opportunity that 5G brings for network providers, their customers, and end-users. 
Frank Wilde
Vice President, Global Center of Excellence at SAP
A seasoned executive and management consultant with a track record of success in software development and business model innovation, is currently leading SAP's data science innovation with a team of data scientists and platform architects to drive revenue growth and customer-driven innovation with strategic customers.
Demed L'Her
CTO at DigitalRoute 
is a software executive with a proven track record in enterprise software strategy, a solid academic background and a strong dose of pragmatism. He currently lives and works in Sweden, following over 16 years in Silicon Valley, as well as time spent in France, the UK and Japan. 
He has held almost all possible technical roles within a software company (product management, development, alliances, pre-sales, etc.), in a great variety of countries and environments, from pre-IPO Silicon Valley software companies to mega-vendors such as Oracle or SAP.
Arleen Cauchi
Director Partner Business Development & Innovation, Verizon
Results-oriented leader with over 30 years experience in sales and marketing. An innovator, a strategic thinker and an influencer who has consistently been a pioneer throughout her career with the ability to assess complex opportunities, develop strategies, and mobilise teams to execute. Combining technology, sales and marketing know-how to consistently exceed customer and business expectations.
Jerry Hoberman
Principal, Technology Modernisation leader, Consumer Industries at Deloitte Consulting LLP
U.S. Consumer-Retail Technology Practice Leader. Americas SAP Practice Leader. Experienced Principal with a demonstrated history of successful outcomes in Consumer, Retail and Wholesale industries through technology modernisation. Skilled in IT Strategy, Technology Implementation, Business Case, Business Process Design, and Organisational Change Management. Deep global domain knowledge in Finance and Supply Chain. Solution-focused implementation of analytics and operational solutions that use clean ERP, cloud architectures, smart data design and integration platforms. Hoberman has an MBA focused in Finance from New York University.