DISH - Entering The Wireless Market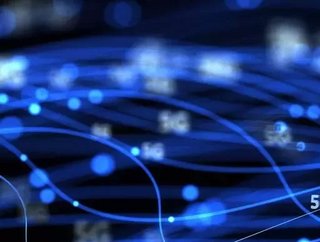 DISH enters the retail wireless market with the close of Boost Mobile, and advances the build of the nation's first standalone 5G network...
Who is DISH?
Dish Network Corporation is an American television provider based in Englewood, Colorado.The company has approximately 16,000 employees. DISH Network officially began operations on March 4, 1996, as a service of EchoStar. EchoStar was formed in 1980 by its chairman and chief executive officer, Charlie Ergen along with colleagues Candy Ergen and Jim DeFranco, On December 7, 2007, EchoStar announced that it would spin off its technology and infrastructure assets into a separate company under the EchoStar name, after which the remainder of the company would be renamed DISH Network Corporation. 
Who is Boost Mobile?:
Boost Mobile is a wireless telecommunications brand used by two independent companies in Australia and the United States. Boost Mobile was originally founded in 2000 by Peter Adderton in Australia. Peter Adderton, Craig Cooper, and Kirt McMaster brought the Boost Mobile brand to the United States in 2001 as a joint venture with Nextel Communications. Using Nextel's iDEN network, Boost Mobile offered an unlimited push-to-talk service, marketed as only costing a dollar a day, at a time when cellphone plans offering unlimited talk were still rare.
The acquisition:
DISH announced yesterday that it has completed its $1.4 billion acquisition of Boost Mobile. With this purchase, DISH has officially entered the retail wireless market, serving more than nine million customers.
"Today, we are proud to welcome hundreds of employees, thousands of independent retailers, and millions of customers to the DISH family," said Erik Carlson, president and CEO, DISH. "This marks an important milestone in DISH's evolution as a connectivity company. It positions us well as we continue to build out the first virtualized, standalone 5G network in America."
Boost Mobile's new upgraded network and plans offer more flexibility, choice and performance in wireless.
DISH will continue to utilize the Boost brand and today unveiled the new Boost logo. John Swieringa, who serves as group president, retail wireless and COO, DISH, will lead Boost Mobile.
"Boost is uniquely positioned to disrupt this industry. Our passionate team, from employees to retail associates to local business owners, is ready to compete," said John Swieringa. "We'll bring new, exciting products and offers to customers that better meet their needs and fit their budgets. Starting tomorrow, Boost will launch the first of our new offers with the revival of $hrink-It! — rewarding customers with 'the longer you stay, the less you pay.'"
DISH continues to take large steps towards its 5G network deployment and recently announced the selection of Fujitsu for radio units and Altiostar and Mavenir for cloud-native, Open RAN software.