Deutsche Telekom seals US$7bn deal to up its T-Mobile stake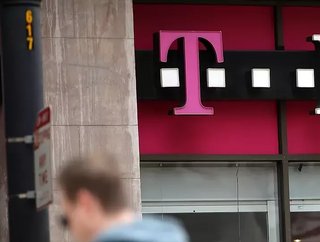 German telecommunications company Deutsche Telekom seals US$7bn share-swap deal with SoftBank Group to raise its stake in T-Mobile
Chucking US$7bn at a share-swap deal with SoftBank Group is Deutsche Telekom. The German telecommunications company is aiming to raise its stake in its US T-Mobile network, ditching its Dutch unit as it sets its sights on expanding its intercontinental reach. 
The company has upped its stake to 48.4% - an increase of over 5% - and is making a bid to assume control of T-Mobile's US$170bn business, of which it already accounts for three-fifths of group sales. 
"This is a very attractive transaction for Deutsche Telekom and its shareholders to further benefit from the value creation potential in T-Mobile US and beyond," says Tim Höttges, Deutsche Telekom CEO. 
Deal seals intercontinental expansion for Deutsche Telekom
Also involved in the transaction is Japanese multinational conglomerate company SoftBank which are set to gain a 4.5% stake in the German telecoms business, providing assurances that it will hold off the sale of Deutsche Telekom's shares before the close of 2024. 
"I'm a big believer that Deutsche Telekom stock has material upside," comments Chief Operating Officer at SoftBank, Marcel Claure, eager to expand collaboration between the two parties to cover a variety of areas like that of digital payments. 
Deutsche Telekom is set to lock in an average price of US$109 per share for the procurement of its 65 million T-Mobile shares through the implementation of option agreements. A minor dip in price compared to last weeks closing cost of around US$136. 
Ditching the Dutch branch for the US market
However, as Deutsche Telekom makes a bid for the US, its Dutch branch is let go. The German company successfully sold its T-Mobile unit located in the Netherlands to Warburg Pincus and Apax for a comfortable US$6.1bn, going some way to balance out the cost of its intercontinental expansion. 
The sale of Deutsche Telekom's Dutch T-Mobile arm comes after the company agreed to sell its Dutch telecom towers assets to Cellnex, an infrastructure specialist based in Spain. 
But René Obermann, former CEO at Deutsche Telekom and now a Lead Executive for Warburg Pincus, is keen to stimulate the development of the unit's speedy wireless internet, unwilling to let the opportunity for enhancement slip through his fingers. 
According to Obermann, "The wireless revolution has only just begun."