Could Huawei's 5G ban be overturned?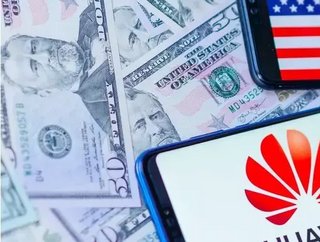 The UK's decision to ban Huawei's 5G involvement by 2027 could potentially be overturned if the current President of the US does not get re-elected...
It is well known by now that the British government has decided to ban the Chinese telecom giant Huawei from any further 5G development and future involvement in the UK. The decision came after the President of the United States, Donald Trump, encouraged allies to deny the company any further involvement due to disagreements over safeguarding and critical technology. 
However, according to a report by The Observer, there are speculations that the UK could overturn their initial decision if Donald Trump fails to get re-elected at the November 2020 presidential elections. This speculation follows a comment from Oliver Dowden, Secretary of State for Culture, Media and Sport, in which he stated that the ban introduced by the UK on the Chinese telecoms firm was designed to be "irreversible". 
The ban was decided upon following pressure from the United States. Therefore, the decision to make the ban irreversible with the idea of revisiting it was agreed upon should Trump not win the elections. 
Behind the 5G ban
The decision taken in 2019 from the US government to ban Huawei's 5G equipment was spurred by the President's belief that Huawei was acting as a proxy on behalf of the Chinese government.
Tensions between the West and China have been rising over the years and ultimately peaked when Trump stated that "Huawei is a big concern of our military, our intelligence agencies, and we are not doing business with Huawei." These concerns take origin from Trump's belief that the Chinese telecoms company has close ties to the Chinese Communist Party and People's Liberation Army. 
The UK shortly followed suit, announcing the 5G ban on July 14th 2020 after amounting pressure from across the pond. This new ban completely contradicted the countries earlier stance back in January when they agreed that Huawei could be a part of the country's 5G network. 
After these decisions a spokesperson for Huawei stated that "Regrettably our future in the UK has become politicized, this is about US trade policy and not security." Although the future of Huawei's equipment in the 5G market is still unknown, the speculations of an overturn may just give the Chinese company a glimmer of hope for future relations with the UK.