China's smartphone market is back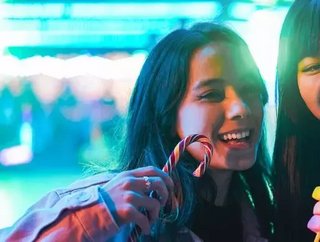 Xiaomi and Realme both show strong growth as chinese smartphone sales rebound to pre-pandemic levels...
Chinese smartphone sales have surged in recent months, as the country continues to get a firmer grip on the COVID-19 crisis. New data found that the country's smartphone industry in January. 
Domestic smartphone shipments jumped 94.3% year-on-year in January, with 39.6mn units sold within China compared to the 20.4mn sold in January of last year, even eclipsing pre-pandemic sales of 32.1mn in January of 2019.
However, the ongoing demise of top Chinese brand Huawei - brought low by supply chain and app ecosystem problems due to US sanctions - will continue to be a drag on sales this year, experts told Reuters. 
Huawei is expected to remain the number one smartphone vendor in China, but its global sales dropped by 44% globally in 2020, pushing it further down the leaderboard. 
, though. Abroad, Apple and Samsung have happily gobbled up Samsung's market share, and in China, rival brands have also turned the situation to their advantage. 
Upstart brand Realme announced on Monday that it achieved 65% growth over the course of 2020, cementing its place as the world's seventh-largest smartphone supplier, and the world's fastest-growing smartphone brand for four consecutive quarters. 
"In an economic environment where nearly all major industry leaders were taking a loss, Realme was one of the only two major smartphone brands to register growth," said a spokesperson for the company. Realme entered 2020 with a presence in 35 markets and ended the year with a footprint of 61, expanding its user base from 25mn to more than 50mn. 
Fellow chinese brand Xiaomi has also been showing promise. Despite its recent addition to the US blacklist (and against the US government) Xiaomi has maintained its spot as the number three smartphone brand in the world (behind Samsung and Apple) and is the number one brand in 10 markets, and top three in 36 markets. 
The company has also managed to become the world's fastest growing brand in the high-end ($500+) segment, with 3,639% growth year-on-year in Q3 of 2020. Xiaomi's subsidiary brand, Redmi, has also gone from strength to strength, with its Redmi Note series shipping more than 200mn units in total - up from just 140mn in November of 2020.