China Telecom to raise US$8.4mn following US delisting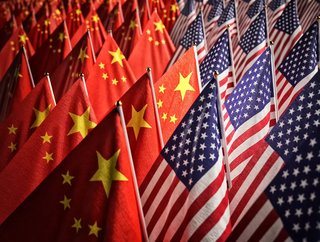 China Telecom, a telecommunications company based in Hong Kong, will raise US8.4mn in share sales after being delisted from the New York Stock Exchange
Hong Kong-based telecommunications company China Telecom is aiming to raise US$8.4mn in its first share sale in Shanghai after being delisted from the New York Stock Exchange. Once complete, the state-run telecom's funding will reportedly be the largest the country has raised in a decade.
The company was suspended from exchanges with the U.S in January and delisted in May in line with an executive order signed by former U.S President Donald Trump. China Telecom says it plans to use the funding to invest in 5G networks, cloud network integration, and research and development.
In a filing held today (6 August), China Telecom said it will contribute up to 11.96bn shares with each valued at 4.53 yuan. The company ended the morning session with its Hong Kong shares 0.3% lower at 2.92 Hong Kong dollars, decreasing their overall gains for the year to around 40%.
The issue price was based on "several factors including the fundamentals of the issuer, valuation of comparable companies, and market conditions," the company said in a statement. It also confirmed that it will apply for trading "as soon as possible" once the new share issuance has been completed. However, a start date for the trading is yet to be announced. 
Remaining in control of shares

 
The parent company of China Telecom is expected to remain the controlling shareholder after the issuance has been finalised, and will own around 61.7% of outstanding shares. China Telecom's revenue grew in the first half of 2021, reaching a total between US$32.9bn and US$33.7bn, an increase of 11% since last year. The company's net profit also rose from 26% to 28% as it climbed from US$2.7bn to US$2.8bn. 
China Telecom Chairman, Ke Ruiwen, said in a news conference today that the company has a "rare and precious strategic opportunity" for business growth. Discussing China Telecom's suitability to contribute to the market's growth, telecom analyst Edison Lee said the company was "one of our top picks."
"We believe China's industrial digitisation in the next five years will be first led by state-run enterprises, and the Chinese telcos in general are strongly positioned to leverage that growth," he added.  He has also set his target price for Hong Kong-listed shares 75% higher than current levels, at HK$5.12 per share. 
A new law that came into effect last year means that Chinese companies are under the threat of being kicked off American exchanges by 2023 if U.S regulators are not able to review their audit records. The Chinese city of Beijing prevents such reviews on the grounds of national security.