Can Xiaomi sue its way back into the US market?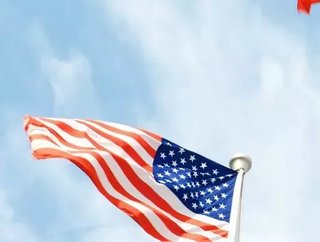 Chinese smartphone manufacturer Xiaomi is taking legal action against the US Treasury in the hope of overturning its addition to the US blacklist...
Last month, the US department of defense blacklisted 11 more chinese companies as part of a late-stage anti-China push by the Trump administration, including China's second-largest smartphone supplier, Xiaomi.
Xiaomi immediately on January 15, insisting that it is "not owned, controlled or affiliated with the chinese military, and is not a 'communist chinese Military Company' defined under the NDAA," and adding that it "will take an appropriate course of action" to protect its interests and those of its shareholders.
Now, China's answer to Apple is fighting back, bringing a . The lawsuit reportedly disputes the claim made in a Pentagon report used to justify the ban, arguing that the assessment that it is a "communist chinese military company" is "factually incorrect," and "unconstitutional because it deprives Xiaomi of its liberty and property rights without due process of law" therefore violating the Fifth Amendment of the US Constitution. 
Xiaomi stock plummeted in initial wake of the ban last month, which also saw fellow chinese tech firms Luokong Technology, , Global Tone Communication Technology, and join long-term blacklist residents Huawei and all three of the country's major telecom providers among the casualties of the US-Sino trade war. 
Following the submission of the lawsuit, Xiaomi's stock on the Hong Kong Stock Exchange. 
If the ban isn't overturned, Xiaomi will be delisted from US stock exchanges, with US investors being forbidden to acquire additional stock in the firm, and required to sell off any existing stock by November of this year. 
With Xiaomi's biggest competitor, Huawei, potentially being forced out of the smartphone business entirely by the supply chain and app ecosystem woes brought on by its own ban, Xiaomi could be in for a dangerous few years if it can't quash the blacklist quickly. 
However, there's a better chance of Xiaomi doing so than Huawei at least. Huawei was founded by , a long-standing general in the chinese army. As Xiaomi's press office has stressed repeatedly this month, 75% of Xiaomi's voting rights currently reside with its co-founders, Lin Bin and Lei Jun, who it claims have no ties to the Chinese Communist Party or chinese military. 
Xiaomi also isn't the first Chinese firm to try and sue its way off the blacklist. In March of 2019, Huawei leveled its own suit against the US government, looking to overturn a ruling that banned it from selling equipment to US government agencies. The lawsuit was rejected by a US federal judge in 2020. 
Nevertheless, Xiaomi's lack of visible ties to the chinese military, coupled with the fact it's just looking to sell smartphones, earbuds and rice cookers to US consumers, rather than cutting edge 5G infrastructure to the US government, and an incoming Biden administration, could all point to Huawei's little brother being the first firm to fight the blacklist and win.