Can telecom operators be a part of a sustainable future?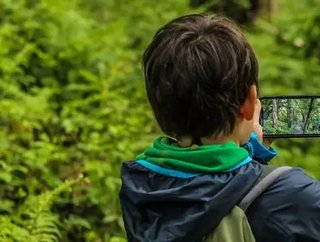 From power purchase agreements to carbon credits, Mobile World explores the state of sustainability initiatives in the telecom industry...
With the world reeling in response to a global pandemic that has killed more than 13 million people, it's easy to forget that this tragedy is not the greatest threat facing our species. 
As polar ice retreats, and freak meteorological disasters grow more common every day (remember when we thought the Australian bushfires were the worst thing that 2020 could possibly throw at us?), people and companies around the world must face up to the reality that climate change poses an existential threat to us all. If we are to preserve our planet for future generations, drastic and lasting changes need to be made. 
The mobile and telecommunications industry is particularly well-positioned to lead the way in implementing these changes, and there is recognition and the outspoken desire for green transformation across the sector. A of more than 2,500 companies conducted by UK telco Vodafone acknowledged that, "the issue of climate change has become much more significant and urgent in recent years. The public have become more vocal about it, regulation has increased and businesses are being more proactive about making sustainability a core part of their credentials."
However, the industry still has significant challenges to overcome if it is to meaningfully tackle the issue of climate change. Vodafone's report found that, among so-called 'future ready' companies, only 51% had "a clear strategy for investment in sustainability with a clearly defined budget", with 17% only "making investments from time to time and 4% not investing at all. 
There are some telecom operators, particularly in Northern Europe, that are making great strides towards carbon neutrality and increasingly green business practices. This month, Mobile World Magazine takes a look at some of the key issues around sustainability in the telecom industry, and how companies can institute genuinely positive environmental change while continuing to drive growth and create value. 
Telstra - Carbon neutrality?
Carbon neutrality is often cited as an environmental goal by countries, conglomerates and even these days. A recent report by Vox noted that CEO Jeff Bezos pledged that his company would be carbon neutral by 2040; has committed to be carbon negative by 2030; aims to be "resource positive" within a decade; and in London pledged to be carbon neutral in its operations by 2030 (excluding the emissions from flights, which somewhat takes the jet exhaust out of that particular sail). 
However, being carbon neutral or even carbon positive doesn't necessarily have a one-to-one correlation with reducing emissions. As an example, let's look at one of the latest major telecom companies to go "carbon neutral."
Based in Sydney, Telstra is one of the leading telco providers in Australia, and can trace its roots all the way back to the and the earliest days of Australia's telephone and telegraph networks. Today, the company serves more than eight million customers, reports annual revenues in the realm of and was the first Australian telecom company to launch 5G services.  
The company takes sustainability seriously. "Our Sustainability Strategy is key to our success and focused on the issues most material for our business, the areas where we have the expertise to make a meaningful contribution, and where we see opportunities to use innovative, tech-based solutions to address major societal challenges," said and in a joint for 2019. "We want everybody to thrive in a digital world and are focused on helping our customers - and society more broadly - adapt to technological change and the opportunities it brings." 
In July 2020, Telstra that it has achieved carbon neutrality, after being awarded a carbon neutral certification by , a collaborative venture between the Australian Government and leading businesses. 
Telstra made significant sustainability gains to acquire this accreditation. The company reportedly saved 13,000 MWh of energy through energy efficiency initiatives and a further 18,000 MWh through decommissioning old equipment. However, it would not have achieved its accreditation without the purchase of 2.3 million carbon offset credits to get below the threshold for the accreditation. Carbon credits hit an all time high price of US$12.23 (AUD17.50) at the end of 2019, meaning that Telstra effectively spent around $28mn to buy the certification. Australia's carbon credit program does require the money used for carbon credits to be used to support sustainability initiatives, but some critics have suggested that this is simply using money to hand the problem off to someone else without effecting meaningful change. 
Jamie Davis of commented: "Telstra should be suitably applauded, but context should also be afforded to the situation. If you have a big enough bank account, anyone could be carbon neutral without doing much work at all." 
Telstra is in no way alone in this practice, and the telecommunications industry isn't alone among other verticals. Carbon offsetting is widespread and, while it still means money going towards green initiatives, critics of the strategy have pointed out the correlation between carbon credits and the practice of big game hunters funding wildlife conservation programs and reserves. Yes, there's more money for conservation research, but we're still down an elephant. 
Ericsson - Flattening the 5G energy curve
Telecom providers looking to go green are facing a problem. Every new generation of telecom network technology has represented a significant spike in energy demand, and looks to be no exception. "This growing energy challenge is, in large measure, a result of the exponential growth in traffic that new 5G services are likely to deliver," observed . "Although the 5G-new-radio standard is more energy efficient per gigabyte than are the 4G standards, the proposed 5G use cases and new spectrum bands will require many more mobile sites, outstripping potential energy efficiencies." 
Flattening the energy curve created by 5G adoption is an essential goal if telecom companies want to effect real sustainable change. , Swedish telecom and IT giant Ericsson estimated that the annual global energy cost for running mobile networks is about $25bn. From both cost and carbon footprint perspectives, they note that energy is one of the industry's biggest challenges. 
However, the company to "rethink how to build, operate and manage networks in a smarter and more strategic way." By using energy saving software like the MicroSleep Tx and the Low Energy Scheduler Solution, Ericsson claims that operators can reduce radio equipment energy consumption by up to 15%. On top of this, the company is offering network hardware that allows operators to run 4G and 5G services simultaneously on the same spectrum. Modernising deployments can also recoup their upgrade costs within three years and offer up to 30% savings on energy consumption. 
The carbon footprint of your smartphone
The mobile phone in your pocket (or balanced precariously against your morning glass of orange juice as you read this over breakfast) doesn't actually use that much energy, but the amount of juice demanded by the network it runs on is considerably higher. In a Guardian , Mike Berners-Lee - a leading carbon footprinting and author of the book How Bad are Bananas? The Carbon Footprint of Everything - noted that the carbon cost of a minute of phone usage was about 57g, "about the same as an apple, most of a banana or a very large gulp of beer." Those gulps of beer and partial bananas translate to about 47kg CO2e (or carbon dioxide equivalent) a year if your typical usage is just under 2 minutes per day. An average of an hour's usage per day means that your phone's annual impact rockets up to 1250kg CO2e. 
According to a by , noted that "data centres and telecom networks are energy hogs. Operating them results in about two-thirds of information and communications industry (ICT) emissions, growing from 215 megatons of carbon dioxide equivalent in 2007 to 764 megatons in 2020." However, most of the environmental cost of a smartphone (85-95% actually) is incurred before it reaches your hands, by the mining of the metals it contains, as well as its manufacturing process. By the end of this year, smartphone emissions will account for 11% of total ICT emissions. 
The report also suggests that solutions to this issue should range from government policies and tax incentives aimed at spurring on renewable energy power purchase agreements for the manufacturing process, to consumers holding onto their current devices as long as possible, and recycling devices when upgrading. 
Orange France - Renewable power purchasing
A decade ago, the thought of powering an energy intensive company like a telco, data centre or smart city development with renewable energy was considered laughable. However, in recent years, renewable energy has become sufficiently efficient, available and (most importantly) cheap to spark a huge migration of large scale enterprises towards green energy. 
In July of this year, Orange - one of the world's biggest telcos, with more than $48bn in sales in 2019 and 145,000 employees - that its French division had signed a power purchasing agreement with Canadian renewables company Boralex.  
Boralex's European division, which is France's leading independent producer of onshore wind power, will supply Orange with 67 GWh per year of renewable electricity generated by the 26 wind turbines at the Ally-Mercoeur wind farm in the Auvergne Rhône-Alpes region. The five year agreement will come into effect in January of next year and will account for the entire annual production of the wind farm, which has an installed capacity of 39 MW.
"At a time when the networks have been more crucial and in greater demand than ever, I am particularly proud of this agreement, which illustrates our commitment as one of the economic players paving the way in France on PPAs and thus contributing to our country's energy transition," commented
The agreement is part of Orange's Engage 2025 strategic plan which details some sweeping carbon neutrality goals, including reaching a net zero carbon footprint by 2040, despite the increase in network data transmissions as a result of 5G and other growth drivers. Again, net zero does not necessarily mean a total reduction in emissions, but green power purchasing agreements are one of the best steps that telecom companies can take towards reducing their carbon emissions.