Can Indian smartphone brands compete with China?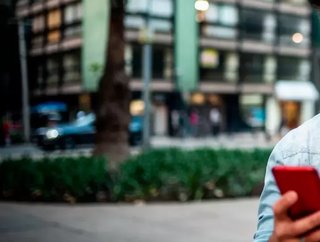 Indian smartphone brands like Lava and Micromax are stepping up production to compete with Chinese manufacturers, but can their phones go toe-to-toe?
In January of 2020, India surpassed the US to become the world's second-largest market for smartphones. Now, the combination of the world's second-biggest population (1.38bn people as of last year), protectionist manufacturing policies, and a rapidly-digitalising economy could be about to create the perfect opportunity for Indian smartphone manufacturers to challenge Chinese smartphone makers - which so far have dominated the country's handset market. 
Made in India 
The Indian government has, over the past two years, thrown its weight behind a series of regulatory reforms designed to ensure that consumer goods (particularly electronics) sold in India are also made in the country as well. 
Overseas brands like Apple have responded by dramatically increasing investment into their Indian manufacturing capabilities. Apple itself announced last week that it plans to hire 23,000 people to help staff its new Indian manufacturing plants between now and early 2022. 
Major Chinese brands, including Xiaomi, Oppo, Realme, Oneplus, and Vivo, all have sizable manufacturing presences in the country. South Korean giant, Samsung, also has a major manufacturing plant in Noida, which turns out approximately 100mn phones a year. 
India has the infrastructure, expertise, and government support to be a titan of smartphone manufacturing. The question remains, however, whether the country's own smartphone brands can leverage this favourable climate into their own success. 
Breaking out of the Feature Phone Bubble 
India's leading phone brands, Micromax, Intex, Lava and Karbonn, are all well-established in the feature phone market. However, as smartphone prices fall, and the necessity of smartphone ownership rises in India's increasingly digital economy, these brands need to execute a rapid pivot into the world of the smartphone. So far, these brands have been absolutely decimated by budget Chinese brands like Realme and Vivo, which excel at cramming premium features into mid-range and budget smartphones. 
With India estimated to have more than 860mn smartphone users in the next two years, there's an unprecedented amount of room for growth, but Indian brands need to bring the kinds of offerings to market that will tempt consumers away from the handsets being offered by China. 
"The current decline in demand due to the second Covid-19 wave as well as the key component shortage has plagued these brands in the near term. However, we believe that the India smartphone market is on the cusp of innovation with multiple brands introducing 5G smartphones in their portfolio," said Prachir Singh, Senior Research Analyst at Counterpoint.