BlackBerry hits back with new 5G Smartphone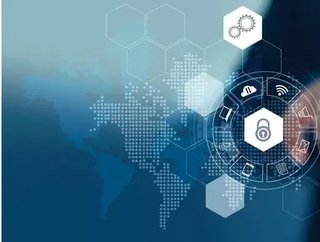 After BlackBerry was dropped by TCL, a new competitor has agreed to resurrect the household name...
With more and more people being urged to continue working from home due to the global COVID-19 pandemic, there's never been a greater need for secure mobile devices that support 5G. Along with the increased level of cyber attacks and the high volume of people working with critical and confidential data from their homes, employees are beginning to demand more secure and up-to-date technology.
John Chen, CEO and Executive Chairman of BlackBerry has said, "BlackBerry is thrilled OnwardMobility will deliver a BlackBerry 5G smartphone device with physical keyboard leveraging our high standards of trust and security synonymous with our brand. We are excited that customers will experience the enterprise and government level security and mobile productivity the new BlackBerry 5G smartphone will offer."
The brands behind the device
OnwardMobility, a US-based mobile security company, have made arrangements with BlackBerry and FIH Mobile Ltd to distribute a new BlackBerry 5G smartphone in the first half of 2021 to the market in Europe and North America. 
Blackberry have granted OnwardMobility the rights to develop and engineer the new 5G mobile device equipped with a physical keyboard. However, they will continue to work closely with OnwardMobility and FIH Mobile Ltd to guarantee the devices are of world-class quality and design. 
FIH Mobile Ltd. is a subsidiary of Foxconn Technology Group and therefore are global leaders in the mobile industry, providing vertically integrated manufacturing services for mobile and wireless devices and handsets. 
The mission and future of the new 5G device
OnwardMobility's goal is very clear, "To provide all businesses, from government to enterprise to those who power the gig economy- the most productive, most user-friendly and most secure mobile devices ever created. So nothing gets in the way of their mission."
Peter Franklin, CEO of OnwardMobility stated in a press release that "Enterprise professionals are eager for secure 5G devices that enable productivity, without sacrificing the user experience. BlackBerry smartphones are known for protecting communications, privacy, and data. This is an incredible opportunity for OnwardMobility to bring next-generation 5G devices to market with the backing of BlackBerry and FIH Mobile." 
A lot has changed since BlackBerry devices once reigned, but OnwardMobility are eager to keep the physical keyboard which has always been associated with the BlackBerry name. Ultimately showing that OnwardMobility is dedicated to reigniting the mobile company's legacy.