Biden doubles down on Trump's China blacklist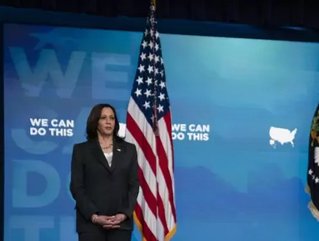 The Biden Administration has banned US investors from buying stocks in 59 Chinese firms, including Huawei, China Telecom and China Mobile
With the end of the Trump presidency, many of the Chinese tech firms that had spent years languishing on the US' blacklist felt, for the first time, a glimmer of hope. Hope for a rekindling of economic relations between the US and China that might signal an end to the trans-Pacific trade war. 
President Joe Biden thoroughly quashed those hopes this week, announcing an amended, expanded version of Donald Trump's ban on US investment in and dealings with Chinese firms suspected of having ties to the PRC military. The ban prohibits US investment in 59 chinese companies, with a particular focus on the communications sector. 
Companies banned by the Biden administration include Huawei (the beleaguered poster child for the deterioration in US-Sino relations), and all three of China's major telecom carriers, China Telecom, China Mobile, and China Unicom. 
Most of the entries on the list are firms that already found themselves on the wrong end of the US' sanction baton over the past two years. These included a slew of Chinese defence manufacturers and industrial firms, as well as Hangzhou Hikvision Digital Technology - a surveillance camera and facial recognition firm that is helping the Chinese government perpetrate an ongoing genocide against the country's Uyghur population. 
The order will ban US interests from buying stock or investing in any of the 28 firms newly added to the blacklist effective August 2. US companies and individuals that already have stakes in those companies will have a year to divest themselves of their interests. 
The move has drawn "consternation" from investors on Wall Street, but cautious approval - even from politicians on the other side of the aisle from Biden. Representative John Katko (a Republican congressman from New York) praised the Biden administration's firm stance against Huawei in particular, calling Huawei's attempts to "shift its business model to software development", thus sidestepping US sanctions, "cause for grave concern." 
"Huawei has long posed a threat to the very foundation of the telecom sector and the backbone of the digital world through its proliferation of goods delivered at below market value in an attempt to corner a critical global economic sector," Katko wrote in an op-ed for CNBC.
Biden's move is likely the first step in a series of attempts to sway international opinion among the US' allies that have yet to issue bans against Huawei and other Chinese firms - a campaign that will likely begin at the NATO Group of 7 summit next week. 
The news will likely come as a further blow to Huawei, which has seen its smartphone business dramatically weaken over the past two years and remains in a frantic fight for a return to autonomy - its latest effort being the launch of HarmonyOS on Wednesday of this week.