AT&T Q3 results show growth in fibre and HBO Max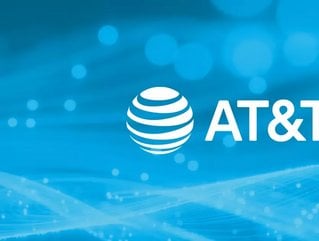 Telecom AT&T has released its results for Q3 of this year, which show continuing customer growth in wireless fibre and HBO Max
Telecommunications company AT&T has announced the results from the third quarter of 2021, which show continuing customer growth in the use of wireless fibre and HBO Max.
John Starkey, CEO of AT&T, said: "We continue to execute well in growing customer relationships, and we're on track to meet our guidance for the year," said John Stankey, AT&T CEO. We had our best postpaid phone net add quarter in more than 10 years, our fibre broadband net adds increased sequentially, and HBO Max global subscribers neared 70mn. We also a have clear line of sight on reaching the halfway mark by the end of the year of our US$6bn cost-savings goal."
AT&T's Q3 highlights 
The report is divided into categories including communications and consumer wireline. Below is a breakdown of these categories which highlights the areas that AT&T's report covered. 
Communications 
Mobility:
928,000 postpaid phone net adds

1,218,000 postpaid net adds

249,000 prepaid phone net adds

Postpaid phone churn of 0.72%

Revenues up 7.0%; service revenues up 4.6%; equipment revenues up 15.0%

Operating income of $6.0 billion, up 4.6% year over year; EBITDA3 up 3.6%

Operating income margin of 31.1%; EBITDA service margin4 55.0%
Consumer Wireline:
289,000 AT&T Fiber net adds; penetration about 37%

Revenues up 3.4%; broadband revenues up 7.6% with ARPU growth of 5.2%
WarnerMedia
Total global HBO Max and HBO subscribers5 of 69.4mn, up 12.5mn year over year; domestic subscribers6 of 45.2mn, up 7.1mn in the past year

Domestic HBO Max and HBO subscriber ARPU7 of US$11.82

Total revenues up 14.2% to $8.4bn

Direct-to-Consumer subscription revenues up about 25%
According to the report, mobility revenues were up 7.0% year over year to US$19.1bn due to higher service and equipment revenues. Service revenues were US$14.5bn, up 4.6% year over year due to subscriber gains and the lapping of pandemic impacts on international roaming revenues. Equipment revenues were US$4.6 bn, up 15.0% year over year, driven by higher smartphone sales including the quarterly shift in product launch timing versus the prior year.
Operating expenses were $13.2bn, up 8.0% year over year due to higher equipment costs, including 3G network shutdown costs of nearly $200mn, higher costs due to the iPhone launch returning to the third quarter and HBO Max bundling, partially offset by lower costs for sales and support. Operating income was US$6.0bn, up 4.6% year over year. The operating income margin was 31.1%, compared to 31.8% in the year-ago quarter.
In terms of Consumer Wireline, Revenues were US$3.1bn, up 3.4% year over year due to gains in broadband more than offsetting declines in legacy voice and data services and other services. Broadband revenues increased 7.6%, which reflects fiber subscriber growth and higher ARPU resulting from increases in fibre customers and pricing. Operating expenses were US$3.0bn, up 3.8% year over year largely driven by higher technology and depreciation, partially offset by lower amortisation of deferred customer acquisition costs, AT&T said. 
Operating income was US$183mn, down 3.2% year over year, with operating income margin of 5.8%, compared to 6.2% in the year-ago quarter. EBITDA was US$1.0bn, up 3.8% year over year with EBITDA margin of 30.5%, compared to 30.4% in the year-ago quarter.
Total broadband and DSL subscriber net adds were 6,000, reflecting growth in fiber subscribers offsetting losses in slower-speed services. AT&T Fiber net adds were 289,000. AT&T Fiber is marketed to more than 15mn customer locations.
AT&T's full report can be found here.