Alex Tempest: Fighting for the Future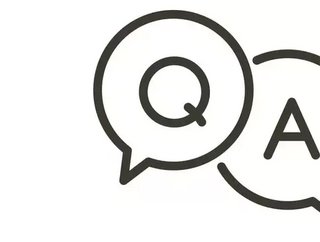 BT Wholesale director, Alex Tempest, discusses being a woman in tech, bridging the pay gap and overcoming bias in an inclusive, intersectional way...
The ICT sector still has a problem with women and minorities. At the start of last year, the five largest technology firms on the planet (Amazon, Apple, Facebook, Google and Microsoft) still only had workforces made up of around 34.4%, lagging behind the overall presence of women across all US jobs of around 47%. Women make up just 14% of software engineers - a figure that's only increased by 2% this century - and fill a mere 25% of computer science related jobs. 
Alex Tempest is the Managing Director at BT Wholesale and Venture, and a vocal champion of making the telecommunications and technologies industries more inclusive and diverse. We sat down with her this month to discuss the state of diversity and inclusion in the telecom and tech sectors, as well as overcoming bias and the experience of being a woman in a predominantly male space.  
Did you always know you wanted to work in tech and the telecoms space? What drew you to the field?
"When I was younger, I actually dreamed of being an Olympian and trained as a Pentathlete until I was 20. When I realised that I couldn't be an athlete, work at the same time and be outstanding, the biggest – and best – risk I ever took was giving up on that dream and choosing work.
"When deciding what career path I should take, I was always drawn to telecoms because I found the way technology could connect people all over the world fascinating. When you look at how far the telecoms space has come, it's truly incredible. I got my first role selling PBXs into Hotels at Securicor Telecom and have worked my way up since."
What does your current role involve and what are you focused on right now? 
"I'm currently the Managing Director of BT Wholesale and Ventures which means we've got a lot in the works!
"Wholesale and Ventures is a wide-reaching part of BT's enterprise division, encompassing the Wholesale fixed arena , Media and Broadcast, MNO and MVNO, as well as specialist business services which includes our 999 emergency services and even the phone book.
"At the moment we are hyper focused on supporting our range of customers through lockdown 3.0. From our 999 agents - who answer more than 30mn calls each year – and who are working flat out to manage the unprecedented number of calls, to our work specifically in the reseller channel where we are driving our product and props teams to bring new portfolio items to the market, so our Channel Partners (CP's) have more opportunities to generate revenue in these challenging times.
"One of our longer-term priorities for our CPs is to ensure that they are equipped to help businesses build resilience and prep for the all-IP transition. Last year was a watershed moment in the development of the UK's fibre to the premises (FTTP) market and rollouts are reaching critical mass with the 2025 switch off on the horizon. As part of the ongoing shift to all-IP, ensuring our CPs and customers have the necessary collaboration tools in this new era of work is key. As such, we've stepped up to provide streamlined access to our connectivity, voice and collaboration solution portfolios. Greater connectivity alongside a more strategic adoption of digital tools is critical to establishing the foundations for the all-IP world.
"5G is also at the top of BT's agenda. A real focus for the whole company is guaranteeing communities and customers access to superfast, low latency connections. What's more, with society increasingly relying on mobile connectivity, small cells is another technology to shout about. It's an important piece of the 5G puzzle and can become the capacity workhorses of the network, providing a more cost-effective approach to managing capacity within built-up areas. It's a hugely exciting time.
"In terms of our people and culture, we're dedicated to improving diversity within BT through a number of initiatives I'm helping to oversee, which I can touch on more later."
Have you seen experiences for women working in the industry change over the past twenty years? 
"Every year we're seeing more and more women step into tech roles. The telecoms industry is now much more inclusive than it was, but it didn't happen by itself. Throughout my career, I've been lucky enough to get involved in some great projects which have helped change the experiences for women. For example, in previous roles as Director of Partners at TalkTalk, and Director of Systems Integrators EMEA at Juniper, I oversaw coding classes and was part of Light Reading's Women in Comms group."
"Our industry still feels to me that it is quite male dominated, so we can't take our foot off the pedal."
"It's up to organisations, including BT, to create an environment where women feel supported and can envision a career path. We all have work to do. In particular, we need more women represented at the top so young employees have role models to look up to.
A lot of this comes down to hiring practices and making conscious decisions to ensure application processes are inclusive. We all have unconscious biases and so we have to think hard if we're employing in our own shadow because it's easy to do so, or if we're genuinely embracing diversity."
What are some of the best ways we can address some of the systemic misogyny that seems baked into the business environment, particularly at the executive level? 
"There's the fairly well-known stat that men apply for a job when they meet only whereas women will only apply if they meet 100% of them. Women's leadership expert, , "most of the time, [women] don't know their brilliance. They are more attuned to the ways they aren't qualified than to the ways that they are." This is something that really resonates with me. To make any progress at all, we need to address these pre-existing biases and make women feel like they are good enough. On a practical level, something companies could action is reducing the list of mandatory requirements on applications.
"If we are to create a truly diverse industry though, it's not just misogyny that we have to address but all biases. The real goal should be working towards a fair workplace for everyone regardless of gender, race, socio-economic background, disabilities and more.
"To achieve this, nurturing the next generation of workers is crucial. Apprenticeships are a great way to ensure that a larger variety of people have the chance to work in tech. Giving school-leavers and young people who don't fit the traditional university mould – or who don't want to pay the fees – the opportunity to enter the working world means they can see where they belong. At BT, thousands of apprentices from a range of backgrounds have benefitted, with almost 80% of apprentices that qualified over five years ago still with us. An apprenticeship scheme means you don't have to choose from a limited talent pool – the possibilities are endless. On the flip side, a hiring practice to avoid is having a company policy where, for example, you only employ candidates from a certain college or university. On the surface this could be perceived as a brand preference, but the reality is it's not inclusive.
"What's more, BT has recently rolled out its which gives a clarity and focus to the areas we as a business must engage with, like recognising biases and tackling critical issues. As part of this, I'm taking part in reverse mentoring on diversity. This format could also work for tackling gender, disability, or socio-economic imbalance. It's something I'd definitely recommend to other companies as it's been an eye-opening experience for me.
"In order to truly tackle systemic misogyny or make a diversity initiative work, a company must dedicate themselves to the cause."
In short, it has to be more than lip service because this industry has a responsibility to make a change."
In what ways do you see the telecoms space changing over the coming year? 
"I do believe things are looking up and that telecoms is becoming a more diverse place to work, which will only grow this year. What I'd really like to see is more women in leadership roles. In BT's most recent , the proportion of women in senior management positions increased by seven percentage points to 35% from 2017, so I think it's realistic that this will improve in 2021.
"From a technology point of view, navigating the shift to all-IP is set to soar this year as businesses look to future-proof themselves. In terms of FTTP specifically, we expect customers will be willing to pay for faster connectivity to reap the benefits as they realise it supports a wider range of services.
"At BT more broadly, we are incredibly excited about entering the 5G-era. With the rollout underway, we're seeing a surge in demand for 5G network capacity driven by video consumption, augmented and virtual reality, IoT and other new data-hungry applications. 2021 will be the year where interdependency between 5G, cloud and IoT is fully realised. Adoption of digital technologies in the cloud, accessible from any device over high-speed networks is rocketing, as is IoT. It's an immensely exciting time for disruptive technology."