AirTel Tanzania sells off 1,400 towers to SBA and Paradigm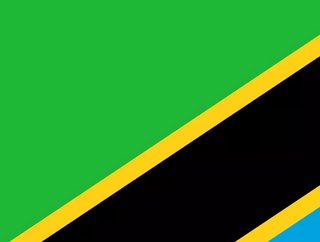 AirTel Africa continues to offload its telecom infrastructure in an effort to reduce group debts - selling 1,400 towers throughout Tanzania for $175mn.
AirTel Africa has announced the sale of 1,400 cell towers to a joint venture between a subsidiary of the  SBA Communications Corporation and UK-based Paradigm Infrastructure Solutions.
The towers represent the entire portfolio belonging to AirTel subsidiary AirTel Tanzania, and is slightly surprising, given the Tanzanian telecom's upcoming IPO.  
The company announced that the sale is part of an ongoing "strategic divestment of the Group's tower portfolio as it focuses on an asset-light business model and on its core subscriber-facing operations." 
AirTel Africa first announced the new strategic direction towards a more "asset-light" portfolio back in November of 2020, with the company saying it wanted to sell off 4,500 towers throughout five of the 14 countries in which it operates. 
In March, AirTel sold off the first major batch of its tower assets, offloading 2,227 towers belonging to its business units in Malawi, Madagascar, Chad and Gabon to Helios Towers - a sale which made Helios the largest independent telecom infrastructure company in Malawi, Chad and Gabon overnight. 
This week's sale in Tanzania represents the largest single-country tower divestment AirTel Africa has made to date, and brings the total number of towers sold to around 3,600 - implying that at least one more major market that AirTel serves may be gutted in the coming year. 
AirTel Africa reportedly received around $175mn for its towers in Tanzania, revealing that it will receive around $157.5mn of the total sum upon the closing data of the transaction (expected to take place at some point in the second half of 2021) and the rest to be paid in installments. 
The Group also revealed that around $60mn of the funds raised by the sale would be used to " invest in network and sales infrastructure in Tanzania and for distribution to the Government" - an agreement made as part of the company's pre-IPO agreements. The rest of the money will be used to draw down the group's debt.