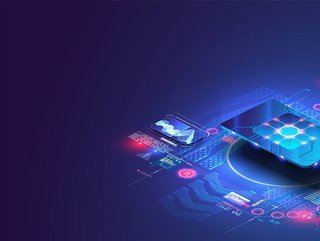 Mobilise has released a case study detailing how it is partnering with Manx Telecom on first eSIM-only offering
The consumer eSIM is looking to be the next big thing in telecoms — the Global System for Mobile Communications Association (GSMA) estimates that as many as 3 billion smartphones will use the technology by 2025. To prepare, telcos must start developing an eSIM proposition to remain relevant in a highly competitive market. In a bid to become the first mobile network operator (MNO) to offer an eSIM-only offering, communications solutions provider OV, powered by Manx Telecom, partnered with telecommunications software provider Mobilise to develop a game changing service for travellers.
Manx Telecom, an MNO based on the Isle of Man, has launched an eSIM offering to the traveller segment as the world's travel restrictions begin to relax in the aftermath of the pandemic. The eSIM solution, which is powered by Manx Telecom's network of global agreements is focused on improving connectivity through innovation.
Embedded SIMs, or eSIMs, were first introduced by the GSMA in 2010, but their use in consumer applications only began in the last 18 months. While traditionally a physical SIM card containing a Universal Integrated Circuit Card (UICC) is required to authenticate a device and connect to the network, an eSIM-capable device is equipped with an eUICC chip which enables it to connect to mobile services digitally.
Level up with eSIMs
For telecoms operators, an eSIM contract provides the opportunity to onboard customers onto a network digitally, eliminating the need to wait for the delivery of a physical SIM card. When travelling in the past, preparation has been key and individuals have had to set up an international contract well in advance of departure in order to receive the physical SIM card in the post.
However, the rise of the eSIM allows MNOs and MVNOs to onboard their customers entirely remotely. By downloading network authentication credentials over the Internet, an eSIM is embedded onto a device, changing the communications game for consumers and service providers alike.
A second, broader advantage of eSIMs is the positive environmental impact that comes with moving away from physical assets. Carbon dioxide emissions and plastic waste are challenges that all industries must address to align with global sustainability targets and reduce their carbon footprints.
The use of SIM cards currently hinders telcos' sustainability progress, since their production is both carbon and plastic intensive. According to The International Card Manufacturers Association (ICMA), each SIM card has a carbon footprint equivalent to 35 grams of CO2. With over 4.5 billion SIM cards produced globally each year, the industry's total carbon footprint needs to change. Shifting to eSIMs completely eliminates SIM cards' negative environmental contribution and what's more, digitalising the onboarding process removes the need for logistics or delivery of physical parts, reducing the secondary environmental impact and carbon emissions from transportation.
Industry innovator
With the benefits of adopting eSIM technology clear, OV knew it needed to adopt this industry disruptor quickly. Manx Telecom has a rich history of innovation and bold environmental, social and corporate governance (ESG) goals. The OV team knew that investing in an eSIM proposition was a no brainer to support its business vision.
"We wanted our own eSIM product to take directly to market," explained David Bufton, Head of Commercial Finance at Manx Telecom. "At OV we have global ambitions, and we want to change the way people travel. As the first qualified MNO to move into the eSIM space we're bringing innovation to the market and offering consumers a genuine, compelling alternative."
To make the move successfully, OV knew that it would need to enlist the support of a software provider. As an MNO, it already had all the connectivity infrastructure in place, with over 600 roaming contracts with telcos across the world to leverage off to launch the product, but there was a need for more technical support to make the project a success. For this, OV chose to partner with Mobilise to provide a digital eSIM proposition.
"We were aware of Mobilise working with several other partners on eSIM projects and we recognised that the results were of a really high quality," continued Bufton. "We needed a highly capable, technical partner with expertise in the field to take what OV provides and tailor it to the eSIM market. Mobilise seemed like the perfect partner to help us achieve this goal."
But first… digital
Adopting a digital-first approach is important now more than ever. The pandemic has shifted customer expectations across all industries — McKinsey has reported that digital channels are quickly replacing physical activities as the consumers' preference permanently. To meet these new expectations, many telcos are striving to provide more digital, intuitive experience for an improved user journey, satisfaction and retention.
To realise OV's eSIM and digital-first requirements, Mobilise developed a new digital-first proposition focused on the traveller segment. Mobilise's HERO is a white-labelled, fully customisable platform that enables network operators to launch their digital capabilities. Using the platform as a base enabled Mobilise to provide all the digital services required for OV's eSIM capabilities — from the consumer digital interface to app and website development and designing the user experience.
The eSIM offering is integrated into the HERO platform, thanks to its modular API-led open architecture, which facilitates the integration of new platform components without disrupting existing systems or processes. The eSIM as a Service module is offered via Mobilise's HERO platform and provided OV with a comprehensive end-to-end management solution to handle its eSIM customers.
"One of the unique features of Mobilise's eSIM as a Service is its in-app provisioning," explained Hamish White, CEO of Mobilise. "Typically, eSIMs are activated via a QR code. Using QR codes, which require two devices to activate, leads to unnecessary friction in the user experience since the QR code needs to be downloaded on another device and then scanned with the eSIM-compatible device. A traveller eSIM product like OV's required a more streamlined, user friendly method of onboarding."
"The eSIM market will only continue to grow, so we knew we needed a consumer product with longevity. In-app provisioning is undoubtedly the gold standard for eSIM products since it provides a seamless user experience," added Bufton. "Users can download the OV mobile app and activate their eSIM profile in just one tap, making the onboarding experience uncomplicated and consistent regardless of location."
Striking connection
One of the reasons the project ran so smoothly was the undeniable similarities in ethos and ways of working between OV and Mobilise, which facilitated a streamlined decision-making process.
"As with any project work, there have been a few small obstacles along the way, but the alignment of the teams' mentalities made the project a success," expressed White. "Both Mobilise and OV hold similar business values — even when we were met with hurdles, the collaboration enabled us to resolve them in a timely manner."
OV's eSIM product launched in September 2021. The success of the partnership and proven match in business vision has sparked further opportunities for collaboration.
"Mobilise really know the telecoms industry inside out and are genuine experts in their field," concluded Bufton. "No problem has been too big for the team, and their calm, level-headed approach has been refreshing to work with. The level of understanding and authority that they provided was exactly what we were looking for and we are already working on several other exciting projects together off the back of the eSIM platform."