5 Minutes With… Michaela Lodlová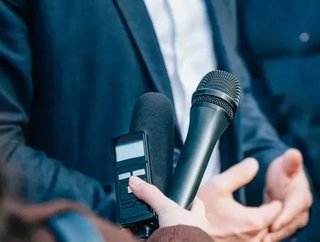 Our face-to-face sit down with telecom industry legal expert Michaela Lodlová, who discusses the state of the ongoing 5G rollout in the EU...
, Legal Director at Wiggin LLP, is an internationally recognised telecoms and media lawyer with more than 15 years of experience in the sector. We sat down with her to discuss the state of the EU's 5G rollout. 
What are your thoughts on the current progress of regulatory law in the EU regarding 5G? 
The progress is disappointing. Given the size of the EU single market, a comprehensive and efficient strategy could have placed Europe at the cutting edge of 5G technology. The Commission originally envisaged that all EU Member States would auction the licenses with the commercial launches taking place in at least one major city by the end of 2020.
Instead, as a result of considerable delays, Europe is at the tail-end of 5G development, with the US, China, South Korea, Japan and certain Middle Eastern jurisdictions leading the way in the commercial rollout of the technology.
What changes need to be made to telecom regulation in order to better ensure healthy competition and innovation that benefits the consumer? 
Spending half a decade in the UAE has transformed my outlook on telecoms regulation. The country frequently ranks first globally for FTTH penetration (which is well over 90%), is recognised as an early adopter of new technologies including 5G, and is very advanced in e-government applications. In comparison, Europe is unfortunately not at the forefront of this development.
Europe needs a clear and really predictable regulatory and competition law landscape for the necessary infrastructure investment, in particular for co-investment, where companies – in the absence of clearly defined safe harbours – may fear proceeding because of unpredictable competition law consequences.
How do you see the regulatory landscape in EMEA evolving this year with regard to telecoms?
The negative impact of COVID-19 on the EU telecoms sector, and therefore regulatory progression, should not be underestimated.
EU regulators must be ready to further support operators to reduce the risks of a slowdown to the development of the digital economy.
The sector would also benefit from more support and clarity on co-investment and horizontal cooperation in general to help drive efficient deployments of the very expensive networks needed to support 5G.
More prescriptive measures on the security of telecoms networks and services are anticipated and, in light of the release of a new draft in January 2021, the long-awaited new ePrivacy Regulation might finally make its way through the EU legislative process.