Will ultra-fast streaming services save Christmas?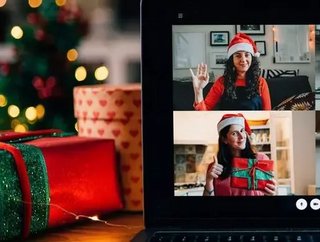 As the most sociable time of the year approaches, a new report suggests stable broadband services could save the holiday cheer...
This year, the season of goodwill, big lunches and family get-togethers won't be the same for millions of people globally. Social distancing, ongoing lockdowns and the UK's uniquely baffling Tier system have put paid to most of the usual celebrations everyone looks forward to. 
But a new report by suggests brits might well end up making the best of the restrictions by spending an average of 12 hours online for festive season-related activities. The finding shines a light on the importance of stable connectivity and streaming services, which are sure to be tested to the limits throughout December.  
The survey data, which was gathered from 2,000 respondents from across the UK, shows that the amount of time people will spend online this Christmas is broken up into different categories. Shopping took up an average five hours including the festive food shop, video calling loved ones, 1.5 hours and households will spend approximately 5.5 hours streaming Christmas films and box sets. 
Different regions will spend more time on some activities and less on others. For example, residents in Sheffield will watch an average of 7.8 hours of streamed TV and video over the holiday season, while people in Edinburgh are more likely to watch for just four hours. 
Inventive streaming demands
However, the increase in network traffic throughout December will also be due to more gaming as people take time off work and more devices logging on to the internet. Similarly, the events industry, which has been hit particularly hard by the global pandemic, has diversified into online events, with West End productions streaming live and even Santa's Grotto going online. 
Santascallingyou.co.uk, founded , is one such venture. In place of shopping mall Santa sessions, the portal enables parents to book a video visit to the 'North Pole' for chats and story time with the man in red. Speaking to about the venture, Bartlett said he'd been astounded at the uptake.    
"This is the first year we are doing online grottos. In the middle of summer, I thought: are kids going to see Santa this year without socially distancing or wearing a mask? Then the idea came to me."
Bartlett said interest in the service had "gone through the roof" and the company had received bookings from the UK, Hong Kong and Australia.
He added, "My background is an actor, that is what I do. So, luckily I have been able to bring opportunities to other actors who have not had a great year due to theatres closing down," he said. Bartlett added that the company had now recruited a cast of 45 including Mrs Claus and elves.
Other, much larger-scale events for grown-ups are also taking off, including virtual office parties that utilise streaming and include catering deliveries.
, founder of One Fine Dine, a service that delivers freshly cooked, haute cuisine meals simultaneously to guests as part of its Christmas party offering, said the concept of sharing a meal via video link was becoming increasingly popular.
"We had one company of 70 who all got on Zoom together," Hulme . "Food is a universal language - it connects people. You can share the experience virtually."
Bandwidth issues
, Senior Vice President International at CommScope, believes areas with reliable network coverage will cope with the seasonal upsurge in traffic. However, rural communities with patchy connectivity run the risk of potential outages this Christmas. 
"We're going to experience a surge in online activity, with video calls and online shopping overtaking traditional 'in-person' activities, and it's important that our networks are prepared," Sorsky explained.
"With Brits now turning to their digital devices for Christmas-related activities, as well as mass home working, we will no doubt see a clash of bandwidth demand between professional requirements and leisure activities – such as families downloading films or playing video games."
He said reliable network infrastructure would be the only way to ensure bandwidth capacity for users, but not all UK residents have access to such services. "It is only by delivering fibre-based broadband that we can adequately allocate enough bandwidth for everybody to maximise both their professional and leisure requirements and reduce the risk of potential outages this festive season. However, not all areas of the country have access to such reliable network coverage, and disparities in fibre rollout continue to leave some rural communities offline and excluded from the benefits the internet is bringing to the nation during these difficult times."
Sorsky added, "It is critical that everyone across the country has the same access to these opportunities, and that rural "not-spots" aren't left further behind this Christmas."