Will 5G gaming be a "console killer"?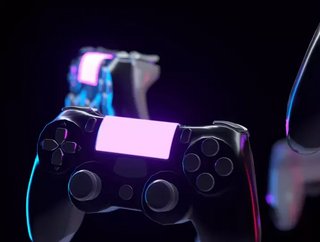 The ability for 5G to stream games direct to any device could spell doom for the console gaming industry, but could also be a golden opportunity for telcos
Despite the perennial success of PC gaming, and the ascendance of video games for mobile devices - particularly during the pandemic - the gaming console still reigns supreme in the market. In the last year alone, sales of Sony's PlayStation 5 far outstripped supply, and Nintendo's Switch continues to beat projected sales figures. 
However, all that could be about to change. In a recent interview, Naoki Yoshida, a director at Japanese gaming powerhouse Square Enix, said that he believes a "global standard" of 5G connectivity could spell the end for the console industry, as there comes a time "when we can transfer images to any device." 
In an interview with the Financial Times, Yoshida added that, in a world where the potential of 5G is realised, "Players can enjoy a high-quality gaming experience on any device by not being tied to a gaming hardware or TV monitor. We're definitely heading in that direction, and I don't think coronavirus will slow this shift." 
The shift that Yoshida describes is one that remains a contested issue among gaming industry analysts, but a consensus is increasingly being reached that cloud based gaming (where the actual game you play is being run on a physical server or gaming rig somewhere else, and streamed in next-to-real-time to your device) is getting really big, really fast. 
Industry analysis firm Omdia found in a recent study that cloud gaming revenues in 2021 are likely to rise as high as $4bn. That's admittedly a very, very small slice of total gaming revenues, but nevertheless a 188% jump compared to 2020. By 2025, that same report predicted that cloud gaming revenues will grow to around $12bn every year. 
Those revenues aren't likely to be chomped exclusively from console gaming's current slice of the pie, but analysts predict that expensive hardware is likely to be one of the first casualties of a cloud gaming boom. 
Analysts at Nokia note that "Gamers will no longer need expensive consoles and game developers will have more avenues to reach gamers without having to attract the attention of the big gaming console firms." 
George Jijiashvili, a senior analyst at Omdia, agrees, explaining that "Most of the vital pieces are finally coming together to make cloud gaming a viable option for both serious and casual gamers." 
A (5)Golden Opportunity for Telcos
If a sizable chunk of the gaming industry was to make the jump from console to the cloud, analysts stress that the move could represent a significant opportunity for network providers to snap up a serious chunk of this new revenue stream by dint of the necessity of 5G to a smooth, stable experience. 
"Cloud gaming should be a long-term feature of telcos' 5G offerings," said Jijiashvili. "Cloud gaming is still experiencing growing pains, but it will become an increasingly important segment. In particular, the low latency and high speeds offered by 5G services should be emphasised as being perfectly suited to delivering a great cloud gaming experience."  
Some telcos in markets where 5G adoption has already made serious headway are already responding to the trend. In September of last year, SK Telecom, one of South Korea's three major carriers, announced a collaborative cloud gaming project with Microsoft's Xbox GamePass Ultimate to launch 5GX Cloud Game service. The pass (part of Microsoft's 22 country cloud gaming service launch) allowed SK Telecom customers to play Microsoft's console games on their smartphones and tablets over high-speed, low-latency 5G connections. 
KT Corp, one of Korea's other major carriers, launched its own GameBox cloud service the week before, and LG Uplus, the third major Korean telecom, launched its own game streaming service the previous year. 
Outside of Korea, Google Stadia, Facebook Gaming, and Amazon's Project Luna have both progressed towards market with differing degrees of success - usually separated from direct partnerships with telecom companies. 
There's a risk to telecoms highlighted here by the difference between Korea and the US' approaches. If telecom companies don't move quickly towards the cloud gaming space, it's very possible that these services will once again revert to the control of OTT streaming providers (like Netflix and Spotify did for media streaming), leaving telcos once again out in the cold. 
Similarly to a lot of the current discussion about how telcos can monetise 5G at the edge (see the July issue of Mobile Magazine for the full story) the increasingly realisation that 5G cloud gaming will require a shift towards the edge of networks could be another avenue for telecoms to claim a piece of an industry that's entirely dependent on the connectivity they provide. 
A report by Equinix notes that, "As online gaming takes to the cloud, game developers, hyperscale cloud providers and players are all winning by harnessing the power of scalable high performance, low-latency interconnection at the edge."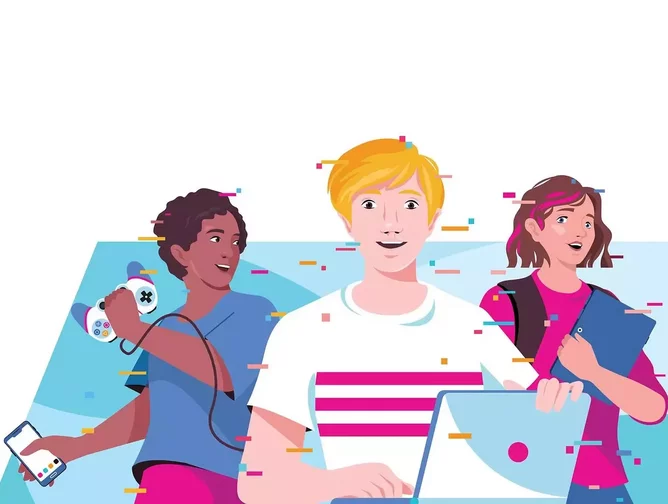 One good example of how telecoms can find new revenue streams in an all-cloud, post-console gaming world could be Deutsche Telekom, which successfully launched a cloud gaming service called MagentaGaming back in 2020. The project uses a decentralised edge cloud to "keep the distance to the customer as short as possible," given that cloud gaming is "more demanding than other media" in terms of "speed, capacity and latency".