Who's winning? Advertising vs ad-blocking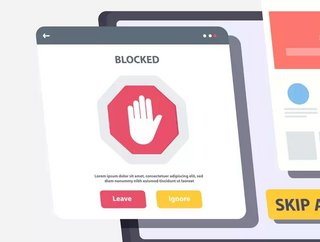 Aditya Padhye, General Manager, Trestle at eyeo, breaks down the evolving relationship between smartphone users, advertisers, and ad-blockers.
2020 saw the advertising industry overcome numerous challenges and obstacles, but as we enter into the second half of 2021, it's evident that brighter days are ahead. It's clearer now that advertisers and marketers are placing more importance and attention on users, seeing that it is them who decide what a sufficient user experience looks like. Over the past year, their voices have been heard, loud and clear.
As users have demanded for more control over their online experience, fewer intrusive ads and more ad relevance, ad-blocking rates have continued to soar in the last year, increasing by 8%. Advertisers who want to recoup the losses from 2020 have to be intelligent and creative.
One possible way forward is to look deeper into the segment of the hard-to-reach ad-filtering users (users who download ad-blocking software but consent to see some light and nonintrusive advertising), their attributes and how to best reach them. In light of this, here are seven key predictions shaping the future of ad blocking in 2022.
Advertising industry to rejuvenate in 2022
The ad industry needs to focus all its resources on recovery for the duration of 2021. While ad spending is predicted to reach $691.50 billion worldwide by the year-end, this expenditure is unlikely to accumulate mass profit, but instead steady the ship. Experts are speculating that the recovery for the ad sector will only begin in 2022. Global ad investment is set to grow 5.8% in 2021 and is expected to grow further in 2022 to 6.9%.
The death of third-party cookies
The discussion around the end of third-party cookies has been at the forefront of the ad industry for many years. An Interactive Advertising Bureau (IAB) report revealed that publishers could lose up to $10 billion in ad revenue due to shrinking personalization options when third-party cookies render ineffective. As a result, there's a need for an increase in budget allocation for website advertising that is already collecting and processing user data.
This could signify that advertisers might be forced to become more intrusive in the ways that they track data. Some may choose to defy browser rules that are meant to enhance privacy by building workarounds for third-party cookies
Newer forms of advertising could mean a rise in ad blocking
Podcasts have seen a growth of almost 30% in the last three years and with this growth comes a new form of advertising. In the past, it can be argued that podcast advertising has been trailing behind the rest of the marketing world, but it is finally beginning to catch up. Experts predict that podcasts hold a spot in the future of advertising. In 2020, audio was the number one activity on mobile, and time spent on podcasts was 12% higher than the year before.
Spotify has introduced Streaming Ad Insertion (SAI), an innovative podcast ad technology that enables digital planning, reporting, and measurement for advertisers. This comes during a time when there is fragmentation in the audio advertising market.
As they find their way to remain one of the world's leading audio platforms, the question is: will this new method of advertising, which would replace host reads with programmatically served ads, encourage a rise in the use of ad-blocking software moving forward?  
The rise of mobile ad blocking
In 2020, mobile ad blocking rose by 10% and we expect this climb to continue as more people choose ad blocking as the default option on their phones.
As users seek improvements in their browsing experience, browsers like Opera and UC Browser have risen to differentiate themselves in the crowded mobile browsing market by adopting a calm and nonintrusive ad approach towards ad-filtering users on mobile. More browsers will follow suit in due time to remain competitive in the market.
The power of transparency and relevancy 
With stories hitting the press on a regular occurrence around data and privacy breaches, the issue of transparency around the collection and use of online users' data is still at the forefront of many advertisers' minds. Although significant and contested, GDPR and the CCPA California laws are a much-needed regulatory revolution to the world of digital advertising.
Understanding the online experience that users want is invaluable in delivering ads that work for them. 94% of consumers would remain loyal to a brand that provides transparency and authenticity, and those who fail to provide them will lose out. For example, Gen Z, who will account for approximately 40% of the population in 2021, takes privacy very seriously and makes their purchase decisions based on transparency.
Today, users are more aware than ever of the need for balance and the necessity for advertising to keep the web largely free. However, users also want more control, and their biggest need is access to content with minimal disruptions.
Twitter has recently acquired Scroll, a subscription-based ad-blocking service that allows users to read articles without intrusive pop-ups or ads to give users what they truly want: content. Scroll blocks advertising on participating news websites and distributes a portion of its subscription fee earnings to its partner publishers.
As publishers can earn up to 50% more from this service than they do from advertising, we believe that we will start to see more businesses structured in the same manner as Scroll in the future.
Increased focus on contextual advertising
Advertisers and marketers are now taking steps to create relevant ads without relying on data personalization tactics—one way this is being achieved is through contextual marketing.
This advertising method is a form of targeted advertising that is controlled by the content of the site where the ads are hosted. Experts see contextual marketing as a way to focus on ad relevance and gain conversions without invading and exploiting the user's personal information for profits.
Building a sustainable future
Unfortunately, there's no true way of predicting with certainty what the future of advertising will look like but one thing remains true: advertising will continue to play a critical role in ensuring content is being provided for free to users. As a result, advertisers and publishers need to work together to cater to the value-focused behaviors of online users today – over which are 225 million ad-aware, ad-filtering users.