Which gaming smartphone is right for you?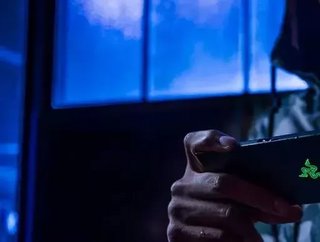 2020 has been a particularly good year so far for gaming headsets, so we've lined up a few of the best options for you...
The mobile gaming industry is going through something of a renaissance right now. This is being driven by a few different factors. 
The ongoing pandemic, and the global lockdowns it has created, has flooded the market with new players bored out of their skulls at home, and is predicted to push gaming revenues as high as. 
Also, over the past few years, smartphones have grown increasingly powerful, with better processors and graphics cards allowing them to handle increasingly demanding titles. Add to this the ongoing rollout of 5G, which is expected to transform the latency speeds needed for online play, and mobile gaming is on track for a bright future. 
The potential of mobile gaming is also being evidenced by a new generation of smartphones designed specifically for gaming - as well as use in the increasingly competitive mobile esport scene. 2020 has been a particularly good year so far for gaming headsets (I mean, it had to be a good year for something), so we've lined up a few of the best options for you. 
Lenovo Legion Pro
With the mobile esports user base on track to hit 375mn people this year, there's undoubtedly a market for a flagship phone aimed at those who game professionally, or just want to look like they do - ever seen a sweaty man in his late fifties riding a $6,000 racing bike and wearing enough tight lycra to make catwoman blush? This is the same thing. 
Cortesy of Lenovo
Enter the , released in July to the Chinese market. This is the Lenovo Group's first foray into an "esports" phone. It packs a punch, with Qualcomm's brand new and 8GB of RAM. Interestingly, Lenovo made the decision to remove the front-facing camera for the sake of more uninterrupted screen real estate. Instead, the phone comes with - an odd choice on the face of it, but will probably work out great for streamers who want to make content for Twitch on the go. 
Razer Phone 2
The original Razer Phone was well received back in 2017. The company's follow up effort has come pretty close to improving on perfection. It's the only handset you can buy with a true 120Hz 5.7" screen, including both touch sampling and display refresh rate. 
Courtesy of Razer
's display is 50% brighter than its predecessor, and under the hood it boasts a Snapdragon 845 and a vapor cooling chamber, which allows heat to spread throughout the phone via a custom vapor chamber which vastly increases the surface area for heat to dissipate. It's a level of overengineering that I can't even begin to wrap my head around, but I love it. Also, the Razer 2 is actually a good-looking phone. Whereas the Lenovo looks like a mixture between a special edition can of Monster Energy and a sexually frustrated deceptacon (it's all glowing red accents and blocky, freudian corners), the Razer 2 is sleek, with a matte finish and a configurable glowing logo on the back. 
Xiaomi Black Shark 3
Both the Razer 2 and the Legion Pro are undoubtedly premium handsets, and might be beyond the budget of the average thirteen year old that I'm slowly realising this article is aimed at. If that's the case, Zachory, don't worry. I've got just the thing. 
Courtesy of Xiaomi
The Xiaomi Black Shark 3 is an excellent budget gaming phone. It packs a massive 6.67" 1080x2400p screen, 8GB of RAM, and has a Snapdragon 865 under the hood. The best bit? It barely costs over $500, shaving almost 50% off the price of more premium handsets. Now, you don't get the world's fastest refresh rates, or a vapour-cooled robot butler, but this mid-range gaming handset definitely punches well above its weight with regard to its value for money.