Video streaming could produce 1% of global emissions by 2022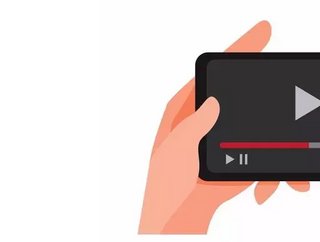 New study shows video streaming may also account for 82% of all internet traffic...
Video streaming saved most people's sanity during the global pandemic lockdowns as social events were cancelled and a huge proportion of the global workforce was furloughed.
But this favourite form of entertainment, which, according to the latest data from , currently sees 881.56mn people globally subscribe to some form of video streaming service, looks set to become a major energy consumption monster in the not too distant future. 
According to a new published by InterDigital earlier this week, video streaming and gaming are becoming unsustainable pastimes as viewers use the latest 8K technology to enjoy immersive video experiences.
The data, which highlights the need for more environmentally sustainable choices across the video entertainment industry, predicts that by 2023, an estimated 30mn 8K TVs will consume 50% more energy than the 343mn tablets in use worldwide.
Industry growth
Globally, the video and TV industry has witnessed significant growth thanks to technological advancement in 'over the top' (OTT) content delivery. Video on demand (VoD) services has been integral to this growth by stimulating a revolution in content consumption by providing audiences with a platform to enjoy on-demand streaming. 
According to the report, the race to win audience share has helped spawn a production boom in high-end episodic TV as a service. In the US, 86% of Subscription Video on Demand (SVoD) households are subscribed to at least two streaming services.
The SVoD markets have created a wealth of consumer choice in premium video entertainment. Recent high-profile launches include Disney+, Apple TV+, HBO Max, and Peacock. 
This relatively new wave of in-home instant entertainment has resulted in video services becoming the largest generator of energy emissions in terms of streaming and will make up 82% of all internet traffic by 2022. 
Sustainable choices
Limited awareness of the environmental impact of video and consumer devices, and lack of access to more sustainable choices, are often cited as key factors driving the video entertainment industry's growing carbon footprint. But new technology is mainly to blame, InterDigital report found.
The latest video streaming TVs provide an immersive experience for viewers but are increasingly power-hungry. For example, in 2019, televisions consumed an estimated 251-Terawatt hours (TWh) of energy, while consumer electronic devices consumed 379 TWh of energy.
However, it's not just the consumer-end device that's the problem. The power required to store and transmit streamed video is also under scrutiny. According to InterDigital's analysis, data centres used 2,460 Gigawatt hours of energy for streaming video in 2020. 
These giant HPC storage hubs are already responsible for an estimated 3% of global electricity use, with industry leaders working hard to hit sustainability goals and increase energy efficiency targets. 
Data centres are integral to housing content for the video entertainment industry but also leave a high carbon footprint. The massive impact of data centres on global energy reserves has already highlighted the need for a green transformation of the ICT sector.
InterDigital's findings suggest that sustainability must be integrated into all aspects of the video entertainment industry, from research to manufacturing to supply chain and logistics.
Currently, the company leads industry players in developing cutting-edge video compression standards that achieve lower bandwidth and energy consumption without sacrificing high-quality, low latency video experiences, and also crafting innovative solutions and AI algorithms that enable audiences to enjoy increasingly immersive experiences with a reduced energy impact.
, CTO of InterDigital explains, "This has been the year of video, as the world's circumstances have aligned with a ubiquity of consumer devices and more time spent looking at our screens. As our dependence on these devices and experiences grows, so too will our impact on the environment become more consequential."
Tirri continues, "Through InterDigital's cutting-edge research, development of video standards, compression solutions, and more, we're doing our part to stay on top of the industry's growing carbon footprint and develop solutions for a more sustainable future."
He adds that educated choices from the consumer could make all the difference in reducing energy consumption. "An individual watching an information broadcast on a 4K TV can lessen their energy footprint by almost 40% simply by choosing to watch the content in 720p – and even more by choosing to watch it on a tablet or their smartphone. With the awareness that studies like the InterDigital/Futuresource study will bring, individuals will be empowered to understand and make those choices."