Ubisoft's announces mobile release for Brawlhalla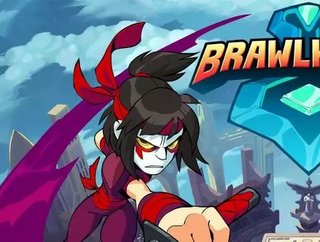 The popular 2D fighting game is about to let mobile users go head-to head with console and PC gamers...
E3, the games industry's largest conference and launchpad for new consoles and titles, isn't happening this year for obvious, depressing reasons. However, this has led to publishers, journalists and community leaders throughout the games industry to fill the void themselves. 
Most recently, French gaming giant Ubisoft (best known for the Assassin's Creed, For Honor and Far Cry series) held its own digital event on Sunday: Ubisoft Forward.    
In addition to sharing new trailers and information on several of its upcoming AAA titles like Far Cry 6, Assassin's Creed: Valhalla and an upcoming entry to the much-saturated battle royale genre that seems like it wants to pitch its thematic tent somewhere between Ready Player One and Terry Gilliam's Brazil, Ubisoft also of its popular platform fighting game Brawlhalla.  
Why does this matter?
Mobile gaming, despite being the fastest-growing market for the video game industry, can sometimes feel like the unwanted coworker at a houseparty. Sure, they're rich, get along well with new people and brought along a nice sixer of beer. But you just don't click with them and they don't click with your group of friends. Maybe they're a bit slow, and obsessed with money. They're in the kitchen right now, charging your guests $0.15 for ice cubes. It's weird that they're so popular, right guys? Guys? 
Ok, tortured metaphors aside, there are legitimate arguments in favour of and (a couple of alright arguments) against mobile gaming as a gaming experience and industry as a whole. 
On a positive note, playing games on a mobile lets you use something you already own. More than 2bn of you out there have a smartphone, and the appeal of being able to pick up your device and play a game on it is undeniably appealing. A current generation gaming console can cost as much as a smartphone in itself, and is a much more specialised (and therefore luxury) commodity. Mobile games themselves tend to be cheaper than console titles (a AAA game can cost $70 outright) and many of them are free to play. 
However, this is where mobile gaming tends to run into problems as an industry. The wealth of free to play titles out there are often saturated by micropayments and pay-to-win micro transactions (remember the ice cubes?). A lot of gamers believe that this sullies the experience. 
Smartphones are also limited by the power of their processors, which obviously aren't as powerful as a huge dedicated gaming console or PC rig. Lastly, and perhaps most importantly, mobile games are typically controlled using your phone's touchscreen. It can seriously limit enjoyment and functionality if those control interfaces are too busy, as these games have a very limited amount of screen real estate to allow the player to interact with the game and also see what's going on. This means mobile games can either feel clumsy and cramped, or lean towards simplicity in their design. Again, not necessarily a bad thing, but it undeniably places some limitations on the form. 
Brawlhalla goes mobile
Initially released in 2017 on the PlayStation 4 and PC (following an open beta in 2015), Brawlhalla is a 2D fighting game that has a lot in common with classic fighting games like Nintendo's Super Smash Brothers. In the game, individual players or teams of two battle it out on a floating arena, working to do enough damage to knock an enemy player's avatar (called Legends in the game) into space, eliminating them from the match. Like Smash Brothers, Brawlhalla also contains cross-franchise characters from properties like Ben 10, Steven Universe, Lara Croft, WWE, Adventure Time, Hellboy and more. 
The game has since accumulated more than 20mn players worldwide, adding Nintendo Switch and Xbox One functionality the following year. Now, at Ubisoft Forward, the developer has announced that the game will be getting a mobile release on August 6, 2020. 
What makes Brawlhalla's mobile release noteworthy is the emphasis that Ubisoft has placed on the fact that "like the console and PC versions – the mobile versions of Brawlhalla will feature cross-play with all other platforms." 
This means that, regardless of the platform players are using, their characters will be up against other people on Xbox, PlayStation, Switch and PC. Previous attempts at keeping games competitive across platforms have produced no end of controversy, and the debate over the ways that games compensate for the difference between controllers and mouse+keyboard setups using features like assisted aim are still raging. 
allowing mobile players to go up against people using traditional controllers and keyboards requires Brawlhalla designers Mammoth Games to be confident in their UI. 
One of the most promising features in the mobile version is the ability for players to fully customise their control UI. They can move buttons around, make them more or less transparent, and smaller or larger. This level of customisation could be a huge boon to mobile players looking to make the game a more comfortable and competitive experience. 
Whether innovations like customisable controller layouts will lead to a glorious utopian future where all platforms of gamer can play alongside against each other on equal footing, or whether the phenomenon will only be limited to a few release, remains to be seen. 
Brawlhalla is free-to-play and available now on PS4, Xbox One, Switch, and PC. On August 6, the game will be available to download and play for free from the App Store for iOS and Google Play for Android devices. Players can pre-register at Brawlhalla.com/play, then download and play once the game launches to get a special reward.
https://www.youtube.com/watch?v=JLgow3nFhxA&feature=emb_title