TM Forum Announces Winners of 14th Annual Excellence Awards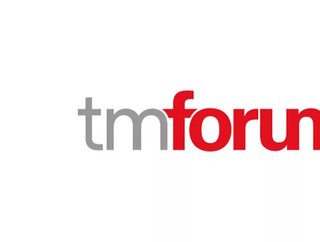 Meet the winners of the 14th Annual TM Forum Excellence Awards
Top communication service providers (CSPs) and solution providers around the globe are recognized for outstanding work digitally transforming the telecommunications industry.
TM Forum, the industry association driving digital transformation through collaboration, today announces the winners of its 2021 Excellence Awards during the first day of the Digital Transformation World Series (DTWS) global event.
Since 2007, TM Forum's Excellence Awards have recognized the world's leading companies for innovative achievements spanning digital transformation, business and IT agility, customer centricity, cross-industry partnering and collaboration, and product and service innovation across six event themes.  
This year the 95 entries received from 23 countries were judged by a panel of 22 independent industry experts.  As a neutral, non-profit organization, TM Forum ensures that the awards are impartial, celebrating important examples of industry success and delivering valuable peer recognition. 
"TM Forum's Excellence Awards are amongst the toughest and most rigorous in the telecommunications and technology industry. We had an outstanding selection of submissions this year and it was difficult to choose between all the companies partnering and innovating to bring the industry into the new age of digital telecoms. It was a tough competition, so congratulations to all the winners this year, you truly reflect the best cases of customer experience, digital transformation, automation, and innovation worldwide," remarked Head Judge of the TM Forum Excellence Awards, Camille Mendler, Chief Analyst, Omdia.
This year's winners and projects are:
Customer Experience and Trust 
This award recognizes companies that have conquered digital experience and trust challenges resulting in significant improvements in digital experience metrics such as NPS, churn/loyalty, usage of digital touchpoints, ARPU uplift, or growth in market share.
Winners:
The Human Factor
This award recognizes companies that have solved human factor challenges to make a meaningful impact on culture, organizational structure, ways of working, employee wellbeing, or employee transparency.
Winner:
Beyond Connectivity
This award recognizes companies that have created new service offerings that go beyond connectivity, developing new lines of business with a measurable impact on revenues.
Winner:
AI, Data, and Insights
This award recognizes companies that have overcome AI, data, and analytics challenges, leveraging advanced analytics and AI to improve efficiency and customer experience.
Winners: 
Autonomous Operations
This award recognizes companies that have successfully implemented autonomous operations resulting in tangible business improvements such as operational efficiency, enhanced customer experience, faster time to market, and more.
Winner:
Cloud Native IT & Networks 
This award recognizes companies that have demonstrated business benefits from the deployment of cloud-native IT and network systems, leveraging cloud-native technology, and bridging the gap between IT and networks. 
Winner:
Honorable mention:
"Our mission at TM Forum is to reinvent the telco industry to be a vibrant player in the digital tech market landscape – and act as a driving force in shaping its future. The winning projects showcase the successful implementation of standards, blueprints, best practices, and frameworks co-created by TM Forum member initiatives. As the winners of this year's Excellence Awards show us, unlocking growth and creating long-term value is possible through innovation, partnership, and digital transformation. Our independent, impartial judging panel has once again recognized the outstanding achievements being made to accelerate change in our industry," commented Nik Willetts, CEO of TM Forum.