Square Enix announces list of new games at E3 2021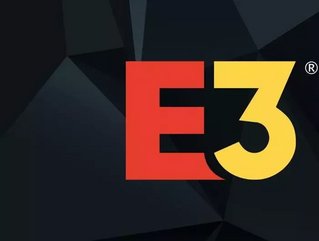 With E3 2021 taking place last week, Square Enix has announced several mobile and console game releases. Here is a roundup of all the announcements
This year's E3 event has just come to a close and saw Square Enix announce several new games for both mobile and console platforms. Unlike previous years, however, this event was online-only but still proved to be action-packed. Here is a round-up of all the releases and news from the event.  E3 2021 began on 12 June and ended on 15 June. 
Mobile games
Final Fantasy I-VI: Square Enix announced new, remastered versions of the mobile game Final fantasy. The updates will be included across the entire Final Fantasy series from number one to six. The games will be released on Steam, IOS, and Android platforms, and will be part of Square Enix's Pixel Remaster Series. 
Although an official release date is yet to be announced, the company said that the re-worked Final Fantasy games will be "coming soon". 
Hitman Sniper: The Shadows: Previously called Project Hitman Sniper Assassins, the new version of the game is based on the Hitman universe and will be available to play on IOS and Android. 
Other game releases by Square Enix 
As well as Final Fantasy and Hitman Sniper, Square Enix has also announced several games for PC, Xbox, PS4, and PS5, which could be released on mobile platforms in the future. 
Guardians of the Galaxy: Square Enix has announced a Guardians of the Galaxy game for PC, Xbox, PS4, and PS5. It is expected to be released in October 2021, according to the company, with the potential of a mobile version in time. The game is based on the film franchise, Guardian's of the Galaxy, which was created by Marvel Studios. 
Square Enix has also announced two other games, Legends of Mana and Babylon's Fall, both of which will be making their comeback on PC, PS4, and PS5
Far Cry 6: While not released by Square Enix, Ubisoft's Far Cry 6 was one of the most talked-about games of the event. The sixth installment of the franchise is due to be released on 7 October 2021 and will be available on PC, PS4, PS5, Xbox One, and the Xbox Series X. 
Rainbow 6 Extraction: Based on the Tom Clancy series, Rainbow 6 Extraction, also released by Ubisoft is expected to arrive on PC, PS4/PS5, Xbox Series X and S, Amazon Luna, and Xbox One on 16 September 2021. The game was formerly called Rainbow Six Quarantine, and Rainbow Six Parasite before being given its latest name. 
The E3 event has played host to many mobile gaming announcements, and it seems that the 2021 launches bring greater excitement and anticipation to both the mobile gaming and console gaming world. 
Image: E3