Samsung doubles down on the Indian smartphone market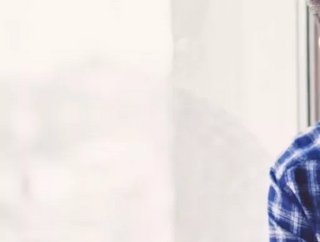 The Korean telecom is banking on anti-Chinese sentiment to open up India's rapidly expanding smartphone market...
India is one of the fastest growing markets in the world, in terms of economic power and human capital. For mobile operators and smartphone manufacturers, the subcontinent is one of the most tempting prizes in the world right now. 
At the beginning of this year, India to become the second-biggest cell phone market in the world, after China. By 2022, more than 442mn Indians are predicted to own a smartphone and, although the market took a massive hit from COVID-19 this year, it has maintained solid predictions, even as the global market is expected to shrink by by the close of 2020. 
The majority of India's cell phones come from China, with its neighbour supplying an impressive 74% of . In fact, 43% of India's smartphones come from the factories of a single Chinese firm: BBK Electronics, which owns the Oppo, Vivo, Realme, OnePlus and iQoo brands. The ability for Chinese manufacturers to provide flagship and mid-range capabilities at budget prices has driven the country's supremacy in the region, and left other manufacturers fighting for an increasingly small piece of the pie. 
This could all be about to change, however. Sparked by a border dispute which reportedly left , a wave of nationalist anti-Chinese sentiment is sweeping across the country. Reports speak of Indians and disposing of personal effects that were made in China as part of an ongoing boycott. The Indian government has continued to issue against Chinese-owned apps like TikTok.
Chinese smartphone brand Xiaomi continued to lead the market in Q2 2020, with other brands like OnePlus continuing to maintain dominant spots. The overall picture is a bleak one, however, for Chinese brands, which saw their share in the past few months. 
In contrast, South Korean tech giant Samsung saw its market share rise by a full 16% over the same period. The company 's market share is now sitting at , and looks to be on track to reclaim the industry top spot, which it lost to Xiaomi in 2017. 
Samsung is not just relying on a current distaste for Chinese products among the Indian markets; it has also been upping its own portfolio of offerings in an effort to break into the mid-range and budget market. The Samsung M01 Core is Samsung's cheapest phone released in India to date, costing US$73.5 (₹5,499), and the third phone the company has launched in the sub-₹10,000 segment. 
In an interview with the New Indian Express, of said that, ""There is immense opportunity in terms of users ready for upgrade, but can't find a pocket-friendly smartphone. This launch will help heavyweight Samsung lift up market share effectively in the smartphone space."