Picture perfect: The top three smartphone cameras of 2020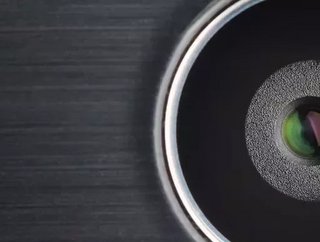 We look at the best smartphone cameras on offer from the past year from Apple, Samsung and Google...
'Tis the season to spend money, and if a new smartphone is on the wish list, making sure the specifications are up to scratch is essential. After all, 2020 has been disappointing enough already. 
Thankfully, this year has seen several excellent smartphones launches, with cameras being touted as a prime feature in terms of selling points. From 4K video to high definition, 50-megapixel image quality and multiple lenses, it's a buyers' market.
However, it's worth remembering that the highest number of megapixels might not be the most important factor that deciphers the right camera for the user. Rather, it is better to look at the range of features each device has and decide which gadget best meets requirements. 
The iPhone 12 Pro Max
Best all-rounder
The latest offering from Apple was never going to disappoint. The tech giant has made a point of excelling in camera technology for several generations and the iPhone 12 is no exception. Currently unique in that it saves images in RAW, enabling photographers to get the best out of their photos at the editing stage, the 12-megapixel wide and ultrawide front lenses, as well as the 12-megapixel telephoto capability, makes this the best phone camera money can buy. With a price tag of £1,099, that's reassuring.
The Pro Max's main wide camera has a larger than average sensor to let in more light. It also includes a sensor-shift image stabilisation system that results in a super-steady video shot in Dolby Vision HDR.
Apple has included an improved Deep Fusion system for exquisite details and Smart HDR 3 that delivers well-balanced photos in challenging lighting conditions. The built-in LiDAR sensor is also unique among smartphones and enables users to take portraits even in night mode.
Samsung Galaxy Note 20 Ultra
Most powerful zoom
In terms of camera specifications, the top two spots will always see Apple and Samsung battle it out. For just slightly less cash than the iPhone 12 Pro Max (but so slight its not worth considering in the budget) the Samsung Galaxy Note 20 Ultra has a superb smartphone camera and outstrips the iPhone 12 Pro Max when it comes to the optical zoom. The rear camera offers an incredible 108-megapixel wide lens and a 12-megapixel telephoto with 5x zoom capabilities. There is also a 12-megapixel ultrawide and a 10-megapixel front camera. 
The only reason why the Galaxy Note 20 misses out on the number one spot is that the software post-processing of images is not as honed as it could be. Though as expected and for the price point the camera takes amazing pictures (this is not up for debate) its processing has been described as 'occasionally wonky'.
Google Pixel 5
Best camera software and processing
The iPhone 12 Pro Max and Samsung Galaxy Note 20 offer cutting-edge camera technology, but if the price tag is beyond the budget, the lower-cost Google Pixel 5 offers an 'almost as good' camera system. The rear camera has a slightly higher spec than the iPhone 12 Pro Max, with a 12.2-megapixel wide lens, and a 16-megapixel ultrawide. The front camera also offers 8-megapixels. However, the Google Pixel 5 lacks a telephoto feature.
But what this device misses in slick hardware, it makes up for in terms of software and processing, resulting in multiple reviewers praising the end results. There is one very clever feature on Portrait Mode photos taken with the front camera. Users can adjust the location of the light, making a big difference in the quality of selfies. The Google Pixel 5 is also particularly impressive when it comes to detail levels, especially in mid to low light, and easily beats the iPhone 11's Night Mode feature in a side-by-side comparison.