Nintendo and Niantic to partner on AR games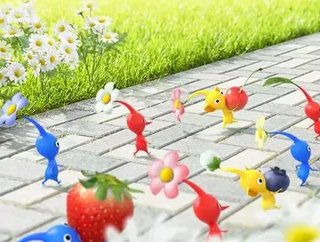 The US-based Pokémon Go developer is uniting with Nintendo once again for an augmented reality mobile game, this time based on Nintendo's Pikmin fran...
Pokémon Go turns five years old this July. The smash hit combination of augmented reality (AR) applied to a smartphone app, and the immensely popular Pokémon franchine resulted in an instant global sensation. 
By the end of last year, the game had raked in more than $4.2bn in revenues, including over $1bn during lockdown. 
While Pokémon owner and founder Nintendo has obviously had a hand in the game's success, the technology underpinning Pokémon Go was actually developed by a US company. Founded in 2010, Niantic is a San Francisco-based gaming studio responsible for some of the biggest intellectual property tie-in games in recent years. In addition to Pokémon Go, Niantic was also the studio behind the popular Harry Potter: Wizards Unite AR game back in 2019 and, more recently, launched beta testing of a mobile AR game based on the Settlers of Catan board game. 
Now, Niantic is partnering once again with Nintendo for a string of new AR apps. In a blog post on Monday, Kei Kawai, VP of Product Management at Niantic revealed that the company would be embarking upon "a new partnership with Nintendo to jointly develop mobile titles built on Niantic's real-world AR technology, bringing Nintendo's beloved characters to life in new ways." Kei added that, "We're honored that Nintendo has chosen Niantic to be its publisher of real-world AR applications." 
The first of this incoming series of titles will be a new AR mobile title slated for release later this year. The game, Niantic revealed, will be based on Nintendo's popular Pikmin franchise of games, wherein little part-plant people of various colours run around interacting with the environment on your behalf. 
It's easy enough to see how the concept will translate well into an AR mobile game. The game will be the first developed by Niantic's Tokyo studio since it was established in 2018. 
Kei noted that the Pikmin-based game will, like Pokémon Go, maintain the optics of a fitness app as well as a game. "The app will include gameplay activities to encourage walking and make walking more delightful," he wrote. The social element of the game touted in the lead up to the Pokémon Go release are so far nowhere to be seen, which is hardly a surprise in the midst of the pandemic.