New 5G app to join Nonvoice Agency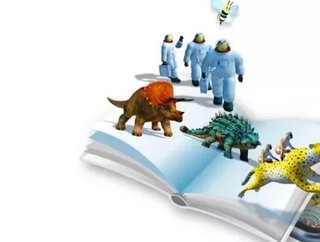 Bookful, an Augmented Reality (AR) app will be the newest member of the world's first 5G app agency, Nonvoice...
Bookful, by Inception, is an AR children's reading app and will go towards helping Nonvoice build their global mobile network in order to continue the growth of their near 5G consumer service. 
Founder and CEO of Nonvoice, Simon Buckingham, stated that "As a champion of all things 5G and a father of two young boys, I am delighted to have Bookful our newest client. We look forward to helping them grow their base of new young readers and equally happy parents".
Nonvoice Agency searches for the most advanced global enterprise and customer 5G apps. Their agents connect developers with investors and distributors to facilitate the deployment of their apps. 
Inception is a global leader in immersive AR and VR content. They have bought a variety of XR solutions to the market and they use world-class technologies to deliver their apps. 
About the App
The AR app uses 3D animations to bring various children's books to life. The aim is to encourage more children to take advantage of their screen time and dedicate it to reading. With over 200 titles, including Thomas the Tank Engine, The Smurfs and Peter Rabbit, the app has the largest 3D and AR library in the world. 
The app plays stories out before the children's eyes, bringing their favourite characters to life and making the reading experience fun and interactive. The app also features interactive games, such as spelling and painting, which not only enhances the overall experience but also boosts creativity and literacy. 
The app offers different literacy levels and categories, ranging from self reading to narration. The interactive AR app is also ideal for children learning english as a second language as it features dictionaries and pronunciation games. 
The app already boasts great success in encouraging young people to use their screen time more productively by reading more as well as promoting and improving family bonding. 
Benny Arbel, CEO of Inception stated that "Our app has been designed to help young readers from around the world to improve their reading skills. Bookful is already a favorite of key telco partners in Japan, South Korea and others. We have signed up to the Nonvoice Agency to gain access to their global distribution network and to ensure that Bookful can be rolled out as quickly and efficiently as possible. We are looking forward to converting more young children's screen-time into productive screen-time!"