Netflix announces mobile gaming and subscription forecasts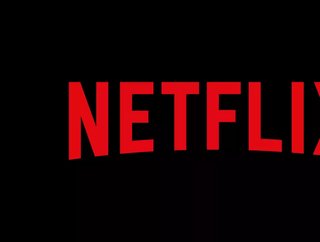 Netflix is to expand into mobile gaming in the future and has announced its predictions for future subscriber growth
The popular streaming service Netflix has announced it will expand into the gaming industry with the addition of mobile games. It also predicts it will have a stronger second half of 2021 after it noticed subscriber growth had slowed in Q2. The company said that subscription growth for the first quarter reached 1.54mn, which is less than previous periods that were impacted by the Coronavirus pandemic. However, Netflix notes that this is an increase on the 1mn net additions which were originally forecasted.
The company also reported that revenue growth for Q2 also didn't increase as much as expected with only a 19.4% rise to US$7.34bn. Operating profit, on the other hand, climbed to US$1.85bn from US$1.36bn a year earlier, with the margin of 25.2% representing a rise on the company's 20% original forecast.
More new shows and expanding into gaming 
As a way of driving up customer engagement and revenue growth, Netflix plans to expand into the gaming industry and introduce more shows. In the first half of 2021, it spent around US$8bn on content and it expects this to reach US$12bn over the full year, an increase of 12% on 2020.
Looking at its expansion into gaming, Netflix said its initial focus will be on mobile games which will be available "at no extra cost", although an official announcement of the launch of the new venture is yet to be made. 
Netflix is also expanding the markets for its low-cost mobile-only subscription, adding 78 more countries in Southeast Asia and sub-Saharan Africa. The company described its revenue as "roughly neutral", the lower price being offset by increased volume and better retention. 
Subscription numbers to improve for the third quarter 
For Q3 of 2021, Netflix is expecting to see the number of people joining the service increase to around 3.5mn, which would be 2mn up on the previous quarter. This is due to new content such as films and TV shows being added, enticing more customers to sign up, Netflix said. 
The company ended Q2 with a total of 209.18mn subscribers, up 8.4% on the year before. Around two-thirds of this growth came from Asia, where there is still space to increase this further. However, customer growth in its largest region, the US and Canada, fell by 0.4%. 
As production of new content increased, Netflix also saw its free cash flow suffer drop, too, sitting at US$175mn. But, hopefully, its venture into the mobile gaming market will mean subscriptions will rise once again.