Mobile advertising grows 71% in spite of pandemic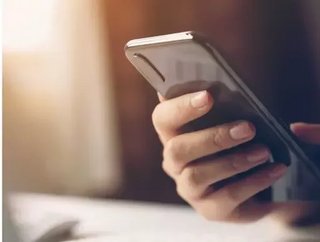 Despite the ongoing COVID-19 pandemic, mobile advertising spending rose by 71% year-on-year in Q2 2020...
Global spend on mobile advertising has risen dramatically year-on-year, compared to Q2 2019. from digital advertising firm found that in the second quarter of 2020, companies increased spending on mobile advertisements by 71%. 
"We are seeing distinct consumer trends towards more mobile use, and more mobile engagement across a broader variety of apps and content formats," commented Susan Wu, director of marketing research at PubMatic. "In light of a rapidly shifting landscape, adverti sers and publishers have moved quickly to capture this momentum, while deploying strategies with an eye toward remaining nimble in the future."
According to , bidding for mobile header real estate increased by 20% year-on-year. Now, mobile header bidding accounts for 59% of the market, as of Q2. In-app advertising was the driving force behind the largest increase in spending, rising by 26% compared to 2019, and outpacing mobile web marketing spend figures, which only grew by 18%.
Mobile video is also a key area for growth in the market, accounting for 60% of all mobile advertising spend in the Americas, according to the report. 
In general, mobile advertising is increasingly becoming a pivotal area for marketing managers, as by Warc and the Mobile Marketing Association (MMA) found. According to the data gathered by the MMA, 49% of marketing professionals are now allocating more than a quarter of their budgets to mobile marketing, a 9% increase over the previous year. 
While growth in Q1 2020 was restrained (only outpacing Q1 2019 by 8%) due to the economic uncertainty caused by COVID-19, the mobile advertising market has rebounded better than desktop. 
This trend is a continuation from the previous quarter, which saw global mobile ad spending fall by only 15%, in desktop spending. 
As global lockdowns have forced consumers to stay home, global mobile and desktop traffic have skyrocketed. However, there is some evidence to suggest that, while advertising spend across mobile platforms (particularly in-app marketing) has bloomed, users are increasingly turning back towards desktop computers.  
In the US, within a month of the first national death from COVID-19 (February 29), . Facebook saw a 27% increase in average daily traffic between February 29 and late March. Netflix saw a 16% jump, and youtube just over 15%. By contrast, Facebook only saw a 1.1% growth in app traffic, with Netflix reporting a meagre 1.1% boost, and usage of Youtube's mobile app actually fell by 4.5%. 
In this light, the global surge of in-app ad spending seems a little strange. Advertisers in Q1 dramatically shifted their budgets towards in-app Private Marketplace (PMP) spending. , the number of mobile in-app PMP ads rose by 65% during the pandemic, while desktop PMP volume fell by 20%. 
As the pandemic continues to reshape the ways we live, work and access the internet, advertising departments need to continue to work to understand user habits in order to effectively attract customers.