Mixed reality is redefining the future of retail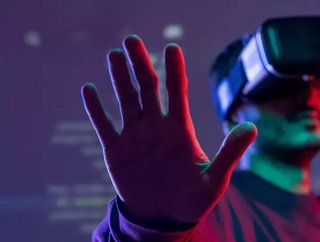 Ciaran Bollard, CEO of Kooomo, examines how new applications for AR and VR could be the key to new retail experiences in a post-pandemic world.
Augmented reality (AR) and virtual reality (VR) are changing the retail sector at an unprecedented rate, creating new channels for retailers to boost engagement, personalisation and accuracy, while also enabling an immersive shopping experience from home. As the sector moves from a mass-market to target-market approach following the outbreak of Covid-19, retailers must therefore invest in the power of AR and VR technologies to distinguish themselves from competition, and bolster their offerings to create unique experiences both online and in-store. 
The growing popularity of AR and VR in retail is exemplified by research from Three Kit, which found that 61% of consumers say they prefer retailers with immersive technologies, while 40% state they would pay more for a product they could customise in AR and VR. In fact, the pandemic has accelerated the development of such technologies by around five years, with approximately $18.8bn spent on AR and VR globally in 2020. 
With this in mind, let's take a look at some of the most prominent AR and VR technologies that are transforming retail, as well as the future outlook for these growing trends. To understand how AR and VR can help improve online sales, we need to first recognise what these technologies can offer as a service.
Virtual showcasing 
Virtual showcasing is the online equivalent of the "try before you buy" purchasing experience. By using high definition, 3D, AR and VR environments to let consumers test products before committing to the purchase, virtual showcasing is bringing online shopping assistance to a whole new level. To clarify, when we talk about virtual showcasing, we don't just mean virtual copies of physical stores, but technological interfaces that are now necessary for those who want to enhance the sales capacity of their buyer networks.
Many subsectors are already taking advantage of virtual showcasing, including fashion and homeware with virtual changing rooms, try-on apps for cosmetics, and 3D placement for furniture and interior design. Virtual showcasing should also be supported with assistance by phone, video call or chatbot during the entire purchasing process, making the experience much more accessible to different age demographics. Retailers looking to remain competitive in today's digitally-driven landscape must therefore consider the benefits that virtual showcasing has to offer, as well as 3D product customisations that work on every device.
The at-home photoshoot 
2020 witnessed the rise of the at-home photoshoot, with many retailers implementing a range of different AR and VR solutions to secure high-quality shots while working remotely. For example, over the past eighteen months, new technologies have been introduced that allow retailers to test models' poses and facial expressions before finalising the shot, as well as possible backgrounds and lighting. Taking this a step further, 2020 also witnessed the rise of the virtual runway. From panel discussions on social media to virtual showroom appointments, designers were able to showcase their latest collections like never before. 
Game-design elements
Gamification is the next phase of AR and VR to reshape the shopping experience, with game mechanics and experience design being used to digitally engage consumers and encourage certain behaviours. For example, features such as badges, levels, performance charts, scoreboards and in-game currency can be used to enhance user engagement and drive the purchasing process. Essentially, it's not just about what you buy any more, it's also about how you are buying it, and providing something exciting that will keep users engaged.
--
The bottom line is that AR and VR are bridging the gap between the online and physical worlds, by allowing shoppers to immerse themselves deeper in the eCommerce experience, while also providing customers with a new attraction to enhance their engagement. Retailers must therefore ensure they are in a position to incorporate these technologies into their everyday customer service offerings or run the risk of being left behind