Facebook wades into the cloud gaming brawl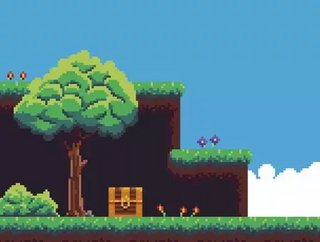 The social media giant is taking a different approach to cloud gaming than the competition...
Cloud gaming has been a steadily growing innovation bubble for the last few years. This week, Facebook became the latest tech firm to leap into the increasingly competitive environment with its own offering: .
With a monthly gaming audience of more than 380mn people, Facebook has the potential to play a large part in the shaping of the growing cloud gaming industry, if its product proves successful.  
Cloud gaming made casual
Unlike some of its more established competitors, Facebook announced that it will not be spinning off its cloud gaming service under another standalone offering. "All cloud-streamed games are playable in the same way you play games now on Facebook — whether it's in our Gaming tab or from News Feed," wrote , in a on Monday. "No special hardware or controllers needed; your hands are the controller since we're launching with native mobile games. And you can play these games with a mouse and keyboard on desktop." 
This approach sits in pretty stark contrast to Google and Amazon's cloud gaming offerings, which are available as standalone services for a monthly fee. Google Stadia gives its users access to a suite of premium and indie titles with a $9.99/month subscription, hosting demanding, action-oriented games on its own servers and streaming them directly to gamers with ultra-low latency. 
For now at least, Facebook seems to be keen on ensuring it can walk before it runs. Rubins added that the first wave of available games would be "latency tolerant", meaning more idle and turn-based games are likely to be the initial fare. "We're doing free-to-play games, we're doing games that are latency-tolerant, at least to start," he explained, adding that the service isn't promising 4K video at 60 fps in exchange for $6.99/month - a veiled dig at the XBox Game Pass, which costs the same. 
Courtesy of Facebook
Facebook is clearly targeting the casual gaming market as a test bed for its cloud gaming service, aiming to attract more demanding gamers with increasingly flashy titles as the platform matures. "In the future, our systems and infrastructure will improve to deliver more types of games — possibly all types of games. Until then, rest assured that the cost of trying our cloud games is $0," wrote Rubins. 
In a way, it makes a lot of sense. The major draw of cloud gaming is the elimination of costly gaming hardware by hosting those IT loads on a remote server. Whether Facebook can make a free to play model work by keeping its offering casual remains to be seen. 
Snubbing Apple?
The other noteworthy aspect of Facebook's announcement is the fact that, for now, its cloud gaming service won't be available to iOS users through the Apple Store. "Only Android and web players will enjoy integrated cloud games on Facebook while we work on alternative options for iOS," wrote Rubins, who added that - given Apple's new cloud games policy - Facebook is entertaining the idea of excluding iOS users from this service indefinitely. 
Announced in September, Apple has made a few to its cloud gaming policy, which includes a stringent review policy for every update, and requires developers to turn over their metadata to Apple in perpetuity. Earlier updates to the policy also rejected the possibility of companies selling subscription based games through the Apple Store. 
These kinds of guidelines are, in actuality, likely a way of Apple shadow banning third party cloud games from its store, as it would require Google and Microsoft to sell cloud games on a non-subscription model, or at least individually, rather than as part of a package deal, which is anathema to the entire development trend of the industry. 
"This remains a bad experience for customers," back in September. "Gamers want to jump directly into a game from their curated catalog within one app just like they do with movies or songs, and not be forced to download over 100 apps to play individual games from the cloud."
Apple has yet to announce its own cloud gaming service, but such prohibitive restrictions seem to point towards the Cupertino-based tech firm working to clear the way for its own service in the near future - now that Apple TV has proven the company can hold its own in the subscription-based entertainment sphere. 
entitled "Enabling Interactive Service for Cloud Rendering Gaming in 5G Systems" certainly seems to be pointing in that direction.