eSports could represent the future of college athletics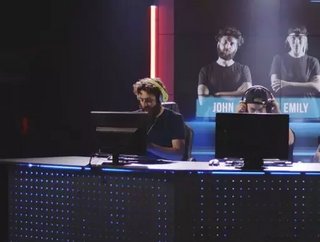 As COVID-19 throws the future of college sports programs into doubt, the growth of eSports could keep inter-campus rivalries alive...
COVID-19 has decimated the world of college sports. A recent article appearing in noted that the pandemic has hamstrung the ability of many colleges to provide in-person experiences, and collegiate sports teams have essentially winked out of existence entirely.  
In the wake of the pandemic, many universities have cut or eliminated budgets for sport entirely. In the US, Stanford University entirely, citing "a history of cost overruns in the sports department that Covid-19 had made even worse." 
The cutbacks across athletics departments around the world have already thrown the state of future Olympics into question. "To be on the national team, you've got to play in college," said Erik Shoji, a U.S. Olympic bronze medalist, former NCAA champion and four time All-America volleyball player from Stanford, said in an interview with NBC News. 
However, there is one area where the future of college sports has brightened, even in the face of the pandemic. Unhindered by a lack of need for physical proximity, eSports are thriving, thanks largely to their ability to isolate players, referees and audiences from one another without negatively impacting their experiences. 
In India, mobile-based online gaming firm Mobile Premier League has set up a string of tournaments and events across colleges in the country. "Inter-college competitions for physical sports as well as extra-curricular activities have seen great participation through the ages, and the excitement these activities generate are an important part of college life. We are bringing that same excitement and vigour to inter-college mobile eSports," said Sai Srinivas, Co-founder and CEO, MPL, in . 
Experts theorise that the lack of requirement for physical contact, as well as the growing popularity of competitive online gaming, could make popular eSports like Dota 2, League of Legends and PUBG the perfect temporary (and even permanent to some degree) replacement for popular college level sporting events like Football, Basketball and Cricket. 
A more wholehearted adoption of eSports in college programs could also be a way to draw pro gamers into higher education. Over the 2010s, college enrollment in the US fell by 2mn people, and even top tier universities in the country are  
With potential earnings from prize pools and sponsorship in the millions for top tier eSports players, colleges that are able to provide support, tutelage and patronage for aspiring gamers could significantly boost their admissions. The transformation is already at least partially underway. In the US, the National Association of Collegiate Esports has teams, with Lakeland University in Wisconsin converting a 3,000 sqft space on its campus into an eSports area late last year. 
"Competitive gaming is one of the nation's fastest growing activities, and Lakeland is excited to formally add a team to our athletic department," Lakeland Vice President for Campus Life David Simon, Jr. said in the university's press release. "The timing is right for Lakeland to join the growing number of colleges and high schools who are adding competitive eSports and to expand eSports opportunities for all our students."