Could video games inspire real-life interior design?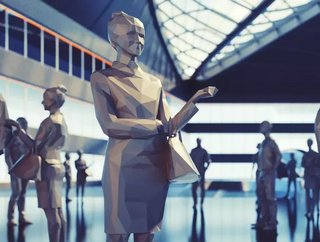 Games like the Sims 4 contain thousands of build-and-buy objects, allowing almost limitless opportunities to experiment with interior design.
Many people will build their first four walls on a computer-based game before buying or building their first "real" home. Creating emulative avatars that live out an aspirational life can be inspiring. And testing your own home designs on the simulation can not only be rewarding – it might just be a good idea.
The Sims 4 has over 33 million unique players. If the digital platform were a country, its population would exceed that of Australia. The popularity of the game is immense, with people building their dream homes even seven years after this version's release.
The popularity of the game among budding home-designers is thanks to its "creative freedom", says Sarah Kendall, a gaming content creator and Sim-fluencer with over 107 thousand followers on TikTok. "I can definitely say not everything in the game is architecturally compatible with real-life designs, but trying out different styles and structures in the game can open up your mind to what might be possible in reality!"
The Sims 4 has thousands of build-and-buy objects to unlock through gameplay and expansion packs, allowing almost limitless opportunities to create a unique home.
Sarah continues: "Another reason I think home design games are popular is because for a lot of young people, owning their own home and being able to furnish it without financial limitations isn't always the most achievable thing (at least in the short term). For people who have even the smallest interest in design, these games make that interest more accessible and fun!"
Juan Sandiego, an interior advisor at Boreal Abode (and an avid Sims fan) agrees that game simulations push our creativity: "There is something fascinating about being in total control of your home's design. In real life, we encounter barriers such as budget or space limitations. However, in a virtual world, we can push our creativity to the extreme. Home simulation games are the perfect sandbox to explore new ideas and styles. Plus, the amount of custom content from the community is huge. So you can have any building feature and every piece of furniture you can imagine."
However, translating these digital home designs into reality needn't be inaccessible. Mark O'Donnell, design manager at national housebuilder, St. Modwen Homes, says: "As the way we live, work, and enjoy our homes changes and diversifies, we've recognised that the unique needs of homeowners require homes to reflect their wishes.
"In a recent study on custom-built housing, we found that 68% of people would consider a custom house build project, demonstrating the large demand for exclusive housing options."
Findings from the consumer survey mirror Sarah's opinions on creative freedom. 52% said they liked the idea of choosing a design inside their house that suits the way they want to live. 59 % like the freedom of designing a house.
But, while interest is high, custom housing remains a limited market. Only 7% of homes are custom built in the UK.
The study from St. Modwen Homes recognises hesitancy in the market. 26% of people said they would be worried about the costs of customising their house like this, and 4% said they have concerns about who would help them design it.
Enjoying The Sims has shaped Juan's idea of a dream home: "My dream home would be relatively small in size but with plenty of natural light, a generous garden, and amazing views. Location is the key. In The Sims, you can choose to live in different areas, from the desert to European-style towns. My concept of a dream home is different for each of these areas, and I enjoy playing with all of them."
As an experienced Sims player, Sarah is also resolute in her design choices: "Even though having a home of my own is still pretty far down the road for me, I love that building it in The Sims can help me explore what I like and don't like, so when the time comes, I'll be ready."
But the cost of creating your own home needn't be a worry. Mark O'Donnell believes that a helping hand can encourage more people to build their own homes. St. Modwen Homes offers a new way of homebuying called The Starting Block - a property where the exterior is constructed, and the interior is left for homeowners to design and build with the help of architects and contractors.
"The position of walls, the number of rooms, and the types of furnishings are all left to the homeowner," says Mark, "while the structure of the property is built by our professional team."
The concept certainly reflects ideas of The Sims, where players can build shells of buildings and insert walls and doors based on their thoughts and tastes. It also moves away from the idea of a conventional new-build home, where design and construction are completed before moving day.
Mark believes that new homes should reflect the needs of our lives: "Homes should be purposeful. Therefore, for those who enjoy entertaining family and friends, open-plan designs may be more appropriate. For those who work at home, opting for a spacious home office with multiple sockets for power is essential."
Sarah concludes with her advice to a home designer: "I love when spaces can be multi-purpose and/or are really functional for everyday life. Whether that be hidden storage, extra seating, or year-round outdoor space, I don't think you can go wrong with adding more uses to one area or piece of furniture!"
Juan believes that lighting is key: "Get your lighting right! Nothing looks sadder than a lonely ceiling light, making the room feel cold and neglected. The Sims has taught me to ensure there are multiple light sources throughout the room: floor lights, table lights, coving lights, etc. This is obvious when playing the game, as The Sims has a powerful light rendering engine that will reveal any dark corners."
Just as homes and furniture can have more use than one, perhaps games such as The Sims can be used for more than just a pastime. Designing your dream home may give you inspiration for your future home and refine your designing skills.