Cloud gaming presents new opportunity for revenue growth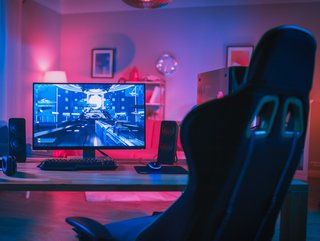 Cloud gaming has the potential to be one of the first consumer use cases to capitalise on the low latencies and high speeds of 5G networks
Cloud gaming is changing the content distribution dynamics in the gaming industry, according to a new 5G cloud gaming report published by Ericsson's strategy consulting arm inCode.
It was found that cloud gaming is expected to reach 99 million North American 5G subscribers over the next decade, which is equivalent to approximately 23% of the 5G subscriptions in the region.
"The technology promises affordable ways for gamers to play anywhere, without users continuously purchasing hardware upgrades or expensive games," the report says.

Developments in technology bring higher demand for gaming
5G is expected to offer the required low latency and high-speed connectivity, as well as the ability to handle the high data demands expected from gaming platform subscribers.
Network deployments and the availability of devices have enticed mobile subscribers to switch to 5G. Ericsson's estimates suggest that 67% of cloud gamers will have 5G devices in the next five years, growing to 100% before the end of the decade, proving that gamers, in many ways, are leading the adoption of consumer 5G.
The analysis of the gaming market trends suggests that almost 80% of gamers are willing to pay more for enhanced 5G connectivity on top of the basic monthly bill. Service providers can expect a 4% overall service revenue increase by leveraging estimated charges for enhanced 5G connectivity from gaming slices alone by the end of the decade, says the report.
A new generation of gaming
There are currently more than 2.4 billion mobile gamers globally, where Asia is the biggest market with over US$41bn in revenue. Mobile games generate about 50% of total global gaming industry revenues.
According to Ericsson, of the 106 service providers that have launched commercial 5G offerings, 22 have announced mobile cloud gaming services.
Out of 106 communications service providers that have launched commercial 5G service offerings, 22 have announced the availability of mobile cloud gaming services on a separate subscription basis, or as a service bundled with a premium 5G data plan.
The majority of offerings, from 19 communications service providers, are subscriptions to a gaming service in partnership with a cloud gaming provider. The number of games included typically ranges from 30 to more than 100. Depending on the gaming service provider, monthly subscription fees typically range from US$6–18. In addition, a few communications service providers include zero-rating for gaming.