China is making its move on the US mobile gaming market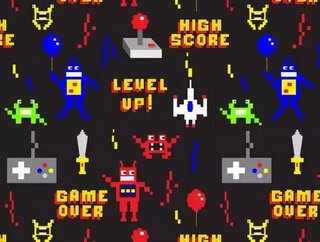 Chinese games accounted for 20% of the US mobile gaming revenues in Q4 of 2020, as the global gaming market surpasses music and video combined...
Gaming is big business. This year, data from gaming industry recruitment firm TechNet Immersive found that the global gaming industry grew to more than $163.1bn in 2020, up from $78.1bn in 2017. 
Today, gaming is bigger than the video (including movies, TV and OTT streaming) and music industries combined. According to the new data, there are more than 2.5bn gamers around the world. The largest demographic is the Chinese market, with approximately 500mn, followed by the US with 167mn, and the UK with 32mn. Combined, Europe actually outpaces the US with 243mn users, but they're spread across more than twice the overall population. 
Mobile gaming is a sizable slice of that even more sizable pie, employing 38% of the gaming industry workforce (compared to traditional consoles, which accounted for around 25%), and smartphone gaming revenues accounting for an estimated $63bn last year. The North American market alone has an estimated value of around $21.9bn. 
Here Comes China
While US developers retain the largest market share in North America, Chinese developers are quickly carving out a large slice for themselves, particularly in the US. 
New data released by Chinese market research firm Sensor Tower found this week that, of the estimated $8.4bn in revenue generated by mobile games across the Google Play and Apple App Store in Q4 of 2020, 20% went to Chinese developers, who netted around $780mn. 
21 Chinese-made games found their way into the US' Top 100 best-seller list. 31 titles were made by US developers, with the remaining 48 hailing from other markets like Japan, the UK and Romania. Immensely popular titles like Call of Duty (a property that trades off releases between US studio Activision and Chinese media technology giant Tencent) and PlayerUnknown's Battlegrounds (also a Tencent property) have sat comfortably near the top of sales charts for years.  
The top mobile game in Q4, however, was put out by a US publisher. Washington-based InnerSloth originally launched competitive murder mystery game Among Us in 2018, but the title gained absolutely stunning popularity during lockdown. Congresswomen Alexandria Orcasio Cortez and Ilhan Omar even to one of the biggest Twitch audiences in history late last year.  
Courtesy of InnerSloth LLC
The report notes that, as a result of the pandemic, mobile gaming in the US (and abroad) has skyrocketed in the past year, but added that download figures declined slightly in Q4 as stay-at-home orders relaxed across several states.