China is dominating the cloud gaming market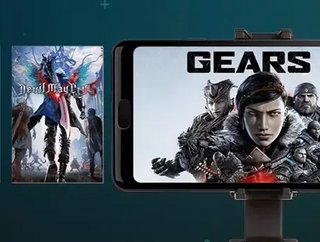 As tech firms in the US, Europe, and South Korea fight to drive cloud gaming adoption at home, new data reveals that China already has a commanding lead.
Samsung announced on Tuesday that it's getting into the cloud gaming space. The South Korean tech giant revealed as part of its SDC21 Keynote that its Tizen smart TV platform will be getting a cloud gaming offering soon - with little by way of elaboration or specifics. 
Samsung's entry into the cloud gaming space will see it immediately come face to face with some somewhat well-established brands that have been battling it out for years by this point, like Google's Stadia, Amazon Luna, and cloud-based services run by gaming companies like Microsoft and NVIDIA. Even Netflix is looking to get in on the action. 
However, while Samsung's entry into cloud gaming could speak to an imminent spike in cloud gaming adoption in the South Korean market, and adoption in Europe and the US continues to tick up slowly, it's to China we must look if we want to find the future of cloud gaming. 
New data released today by Strategy Analytics has found that cloud gaming adoption in China - a country which has traditionally seen high mobile gaming adoption and low rates of ownership for consoles - cloud gaming subscriptions dwarf the rest of the world's users combined. "Consumers in China play games on their smartphones and tablets more than any other region regardless of age or brand of smartphone; subscription rates are also much higher," noted Strategy Analytics in the report. 
Diane O'Neill, Director UXIP and report author noted that "With cloud gaming, high-end PC games can run on tablets or computers without licensed operating systems (e.g. Windows). However, ensuring an acceptable quality of service is difficult; high bandwidth and low latency is critical, but with 5G, the mobile gaming experience will continue to improve. But there is a disconnect in other global regions. While frequency of play and subscriptions are both high in China, despite comparable daily rates in frequency of play in the US and UK, subscriptions in these regions are low – more than 60% of consumers in both the US and UK do not subscribe to any service compared to less than 20% of consumers in China."