Child-friendly smartphones: are kids safe online at last?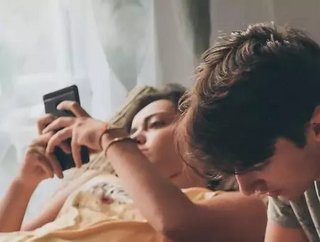 As a US-based tech start-up launches a pared-back child safe smartphone, we ask if parents can finally relax about device use...
Earlier this month, a Texas-based mobile start-up company called Techless announced plans to launch a new smartphone aimed at parents seeking a safe mobile device for their children.
The mobile phone, called , is compatible with the majority of US service providers, offers youngsters a basic package of tools, including texting, data security, a clock, calculator, weather checker, GPS navigation, a camera and a unique 'Family Portal' app that enables parents to monitor the location of their children and have access to message and call logs.  
The device is the brainchild of Techless founder, who was inspired to create the Wisephone for his children. Kaspar says he recognised the benefits of mobile technology in keeping his children safe but was also wary of the dangers attached to the technology. 
Courtesy of Techless
The Wisephone joins a comprehensive list of new devices on the market that enables children to phone home, without the dangers of internet distraction and exposure to unsuitable content.
News of the launch comes as the latest stats from a by Common Sense Media, reveal that 69% of children in the US own a smartphone by the age of 12. More concerning is another by researchers from Freie Universität in Berlin which shows a strong correlation between excess smartphone use and compulsive behaviour patterns such as alcohol abuse and drug use. 
Smartphone dilemma
Experts remain divided on whether youngsters should be allowed the connectivity privileges of a mobile phone. Though certainly, the arguments for pared-down devices for kids are strong. Guardian columnist points out that mobile technology is a double-edged sword, which on one hand gives parents peace of mind from the connectivity with their children, but also leaves youngsters vulnerable to online bullying, porn and addiction to social media. 
Delaney writes, "Phones enable kids to surf the internet unmonitored; most I've spoken to know of ways to get around the parental apps watching over their devices. And frankly, many parents are too distracted themselves or too trusting of the presumed innocence of social media to even check what their kids are doing online."
According to a report by, subscriber apps such as Net Nanny, Bark, Qustodio and Kaspersky all offer online controls and message monitoring as well as screen-time schedules (where the device switches off after a set number of hours) and age-appropriate content settings. But for tech-savvy kids, these apps are often just a temporary solution to the problem. 
Both phone updates and restarting devices in safe-mode can render even the best-rated software available, useless, while others that seem to perform well, like Kaspersky, can be uninstalled by the child, which defeats the purpose of having it at all. 
Parental control apps are also expensive, requiring monthly subscriptions, and can even bombard caregivers with so many notifications that message blindness, (where a parent stops taking stock of the alerts because of the sheer volume) can occur.
Smartphone stress
Delaney's sentiments are echoed by a new survey by , that found parents are conflicted over device use, and the majority believe parenting is more difficult with the new technology. While 73% of respondents said it was acceptable for children to own a mobile device at the age of 12 or above, they were also concerned about the perceived consequences of smartphone usage among children – and the level of mature content children could be potentially be exposed to. 
The report states; "Parents overall are also apprehensive about the long-term effects of smartphones on children's development: 71% believe the widespread use of smartphones by young children might potentially result in more harm than benefits."
New safe phones on the block
Thankfully, the number of safe devices entering the marketplace now offers parents the best of both worlds; namely connectivity with their child as well as the assurance that the device does not allow the unfettered download of apps or net surfing. 
Price: $35
The most basic and perhaps most practical device on the market, the Relay Kids Screenless Phone is all about checking in with your parents. The Relay can be securely attached to a bag or coat. However, the Relay does require parents to sign up to a subscription service of $10 per month.
Price: $100
With ten days worth of battery time between charges, as well as seven hours talk time, the Journey V is a good alternative to a smartphone. It has a two-megapixel camera, but the three-inch display isn't much fun so excessive screen time won't be a problem. 
Price: $85
With a simple interface and three buttons allocated to VIP phone numbers, the KC2 also enables parents to pre-programme in 15 other numbers in the contact list. The phone can only be switched off by parents, from the dedicated app, and there is also an SOS button that can be speed dialled in case of emergency. 
Price: $79
A great alternative to a fully equipped smartphone, Gabb's child-friendly device has a GPS function so parents can check on the location of their child. It enables young users to listen to music, snap selfies with the dual camera and has a smart-looking large display.