Amazon Prime Day 2021: Everything you need to know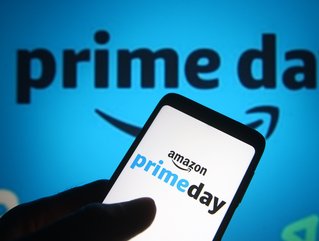 With it being Amazon Prime Day, we take a look at exactly what it is and provide all the information you may need to know about it
Every year, the U.S. e-commerce giant Amazon hosts a "Prime Day", an event exclusive to its Prime members. With the 2021 Prime Day being held from today (21 June) until 22 June, we take a look at what the event entails and provide you with everything you might need to know about it. 
What is Amazon Prime Day? 
According to the company itself, "Prime Day" is an annual two-day event during which prices of products are reduced significantly. It is only available to members of Amazon's Prime subscription service, which can be joined for £7.99 per month or £79.99 per year. First-time subscribers are eligible for a 30-day free Prime trial, after which they will be charged the monthly membership price provided they choose to continue their membership. 
The history of Amazon Prime Day
The first official Prime Day was held by the company six years ago on 15 July, 2015 to celebrate the 20th Anniversary of their website. As previously mentioned, the event is characterised by several sales and promotions available only to the company's Prime members.  
Amazon initially advertised that the event would "have more deals than Black Friday". However, the first event faced criticism over the quality of the products on offer. Amazon defended this, saying that the event had seen the volume of orders on the website surpass those on Black Friday in 2014. 
One year later in 2016, the company said 60% more orders were placed by customers worldwide on Prime Day with subsequent Prime Day events preceding headline concerts such as the ones in 2018 and 2019. 
Prime Day in 2018 was the first to become tied to Amazon employee protests due to how workers had been treated at its fulfilment sites. According to the company, supporters of these strikes began a boycott against the event as an act of "solidarity". 
Two years later, in 2020, the online sales event was postponed in the United States due to the outbreak of the Coronavirus. It was later held from 13-14 October 2020. The event was also delayed until the same date in Canada, while it was held in India from 6-7 August. 
This year's event was initially also put back in Canada due to the ongoing pandemic, but it now takes place today (21 June) and tomorrow. 
Prime Membership Availability
Currently, Amazon offers its Prime membership in 20 countries. Since January 2021, these have included Austria, Australia, Belgium, Brazil, Canada, China, France, Germany, India, Italy, Japan, Luxembourg, Mexico, and the Netherlands. 
Saudi Arabia, Singapore, Spain, Turkey, the UK, and the US also have Prime membership availability, with the potential of further locations being added in the future. However, Amazon says that due to "differing delivery costs, customs, and import restrictions, as well as copyright and broadcasting rights issues", the benefits to customers in other locations are restricted. 
Prime Day 2021's best phone deals 
While Amazon's Prime day offers deals on several products from books to TVs and electronics, there are also deals on mobile phones. The smartphones included in the 2021 event are:
With this year's event closing at midnight UK time tomorrow, now is the time to purchase a smartphone with a significant discount. The Prime Day offers will still be available if you are using Prime's 30-day free trial.