5G video streaming: a golden opportunity?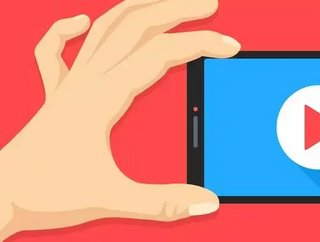 Johan Bolin, chief product and technology officer, Edgeware, discusses the potential impact of 5G on the video consumption landscape...
In the broadcast and media industry, 5G has the potential to change the game entirely. Across the content consumption landscape, the technology standard has been deemed revolutionary due to its ability to accelerate connectivity and enhance video experiences. This mentality has become even more ingrained in a pandemic world, where its benefits such as remote production, real-time communication and low latency video streaming have taken centre stage. Some might say the pandemic has created the perfect use case to demonstrate why video streaming and 5G are a match made in mobile heaven. We couldn't agree more. 
The current 5G video landscape
As 5G deployment grows, so will video usage. In fact, thanks to 5G, video usage is expected to account for 70% of mobile network traffic in 2022, up from 47% in 2015 . The promise of faster, higher quality video streaming through 5G is enough to turn the heads of consumers, streaming providers and the mobile operators who deliver this content. As a result, it'll no doubt increase the consumption of general live video, such as sports and live events, and on-demand video via mobile devices and home internet access. 
survey predicts that the global 5G smartphone market will only climb in demand as the cost of devices drops – a factor holding back the standard's adoption to date. With 231mn units predicted to be shipped by the end of 2020, up from 29mnin 2019, and then doubled again in 2021, the accessibility and affordability of 5G-enabled mobile devices will contribute to its growth. This will resonate with younger consumers particularly well, who continue to demonstrate a favourable usage of mobile for video consumption compared to other devices such as TV sets and PCs. 
The impact this next-generation wireless standard can have on the way video is consumed and the speed at which the video market can grow and evolve is something mobile operators can't ignore. So, what opportunities can they expect?
Guaranteeing quality
Video quality is a key value parameter for streaming TV providers and consumers alike. 5G opens the door to create a better quality of experience (QoE) and quality of service (QoS). These are the metrics viewers base their satisfaction on when watching video content. When one is compromised, it can be game over. 
In order to ensure that expectations are met, it's paramount to develop cutting-edge technology that guarantees quality across every aspect of the video lifecycle: production, delivery and distribution. After all, high-quality video streaming is deemed a key driver for 5G rollout, with participants in IHS Markit's study ranking it as the activity they'll do the most when 5G arrives, followed by social media, mobile gaming and virtual reality. 
For example, on the delivery and distribution front, mobile operators who use a technology which enables them to manage QoE by weighing the amount of capacity used in the network or via radio access, against the quality of experience down to a device, user or content will reap the most rewards. This is particularly valuable for bit-rate sensitive content like sports, or customers that pay premium subscriptions, who can get a higher proportion of the capacity – hence better quality – even if the mobile network is congested. If video quality is jeopardised for those watching bit-rate sensitive content or paying premium subscriptions, they're more likely to leave the service temporarily or worst-case scenario, permanently. Therefore, it's crucial for mobile operators to analyse QoE and network capacity across the board to better manage capacity allocated to certain traffic.
New business models
While 5G welcomes high bandwidth and low latency for content distribution and delivery, it also builds a sturdy and reliable infrastructure for content production, a point referenced in report. From driving partnerships between network operators and broadcasters to provide dedicated access to locations, to creating new revenue streams, the standard can power fruitful new business models. 
With 5G expected to promote cellular mobile networks to 'contribution networks', content production can become simplified, making remote production easier by complementing professional equipment such as high-resolution professional cameras. 
Advancing the video delivery infrastructure
Relying on 5G as a video distribution and content production network puts pressure on the underlying content delivery network (CDN) infrastructure. This is where a virtualised TV CDN that's optimised for 5G comes into play. 
Functions and applications in 5G are deployed as virtual instances in virtualised data centres or in the cloud, either private or public. Therefore, a CDN that's been designed with virtualisation in mind – and in particular, a software that's easy to scale and deploy in any cloud environment – is well suited for the architecture a 5G network is built upon. 
A virtualised CDN solution allows mobile operators to adapt their architecture to topology and geography with edge and mobile edge computing (MEC) capabilities further out in the network. This is particularly useful for live event streaming due to inherent concurrency reasons. The ability to quickly scale streaming instances up and down wherever the capacity need arises is necessary in order to utilise the full potential of 5G. Also, the ability to shape bitrates and manage sessions on a highly granular level – ultimately cell level or even sector – not only enables efficient network and spectrum utilisation, but also QoE optimisation. 
Load balancing between points of presence (PoPs) and on-net CDNs, and off-loading to third-party CDNs to optimise peaks, reach and redundancy, is another key capability in order to deliver better, high-quality and more cost-efficient 5G video applications. It's also a means to optimise delivery when the viewer is roaming between mobile and wi-fi networks as they're likely to have different topologies. In that case, they might be best served by different CDNs. 
For mobile operators, it's a matter of optimising a 5G-compliant video streaming infrastructure to ensure the opportunities the standard presents are not missed. Don't lag behind in getting ready for the 5G rollout; it risks overtaking you sooner than you think.