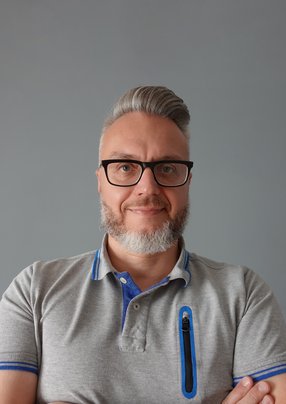 Wolfgang Zeller
Head of Video Centre of Excellence, Vodafone

Wolfgang Zeller, Head of Vodafone's Video Centre of Excellence explores the future of video streaming
When Vodafone began prototyping what would become Vodafone TV in 2015, nobody could imagine that six years later it would be the core platform that drives the majority of the company's TV business, which serves 22 million subscribers.
"When we started off, we made a few big bets," Zeller recalls. "The main one was to run everything in the cloud. Six years ago, nobody was doing anything particularly exciting in the cloud, especially in the TV space. The other big bet was we wanted to use OTT technologies, and they both paid off very well.
"The jump to the cloud allowed us to launch into markets quite quickly. We have launched into 10 markets in the past five years, which is very quickly if you compare it to the old days. We used web technologies, which allowed us to innovate faster, set top boxes to support different network types, and integrate third parties such as Netflix and Amazon Prime."
The video streaming space has become central to our lives. Even before the outbreak of Covid-19, streaming video was on course to rapidly outstrip traditional forms of broadcast. The next big push is towards low latency streaming.
"With sporting events you could really tell which customer is using which type of infrastructure when there was a goal," Zeller says. "There was the analogue customer who got it first, then you have digital cable broadcast, and then you have IP streaming at least 20 seconds behind. So now there's a lot of investment going into low latency and we are using our partner ecosystem to get there. We want to get back to as good as in the days of analogue TV."
This partner ecosystem is vital to Vodafone TV, and much of Zeller's team's work revolves around stitching those solutions together into a neat end-to-end solution.
"Key partners to our ecosystem include Kaltura, which is well known in industry, and provides most of our backend components. Another is Nagra, our incumbent and also future security provider. They went with us through a transformation from on-premises into the cloud in a giant effort that paid off massively, for us, but also for Nagra; it's a future-proof solution."
Velocix is Vodafone TV's partner for video delivery, and for encoding, important for 4k and the future of 8K delivery, is Harmonic.
"With Harmonic we underwent another transformation from on-premises to hybrid-model and the cloud, which all connects nicely," Zeller says. "And when you have all these partners all together, then you have to question how you're going to measure user experience and video quality, and for that we are teaming up with Nice People at Work (NPAW).
Zeller characterises these partnerships as more than just transactional vendor relationships, with joint roadmaps, joint initiatives to grow and develop simultaneously.
"We put a lot of effort into that, because we are not just working with one company, we are working with many, and they all need to align to come together and deliver for our customers. The same is true on the client side."
By definition video will become even more central to Vodafone's business and our lives.
"For us at the Centre of Video Excellence, video will of course be at the core of what we focus on. But it also requires network and infrastructure, whether we're looking at 8g or 9g becoming ever faster and more reliable," says Zeller. "But what it really comes down to is that we will have access to more information and that information will be primarily video-based in the near future. That's why we at Vodafone are putting a lot of effort into making that a reality and ensuring we can achieve our goals."
Read the full story HERE.